This message is displayed when your Lovebox is unable to connect to the Internet 🙄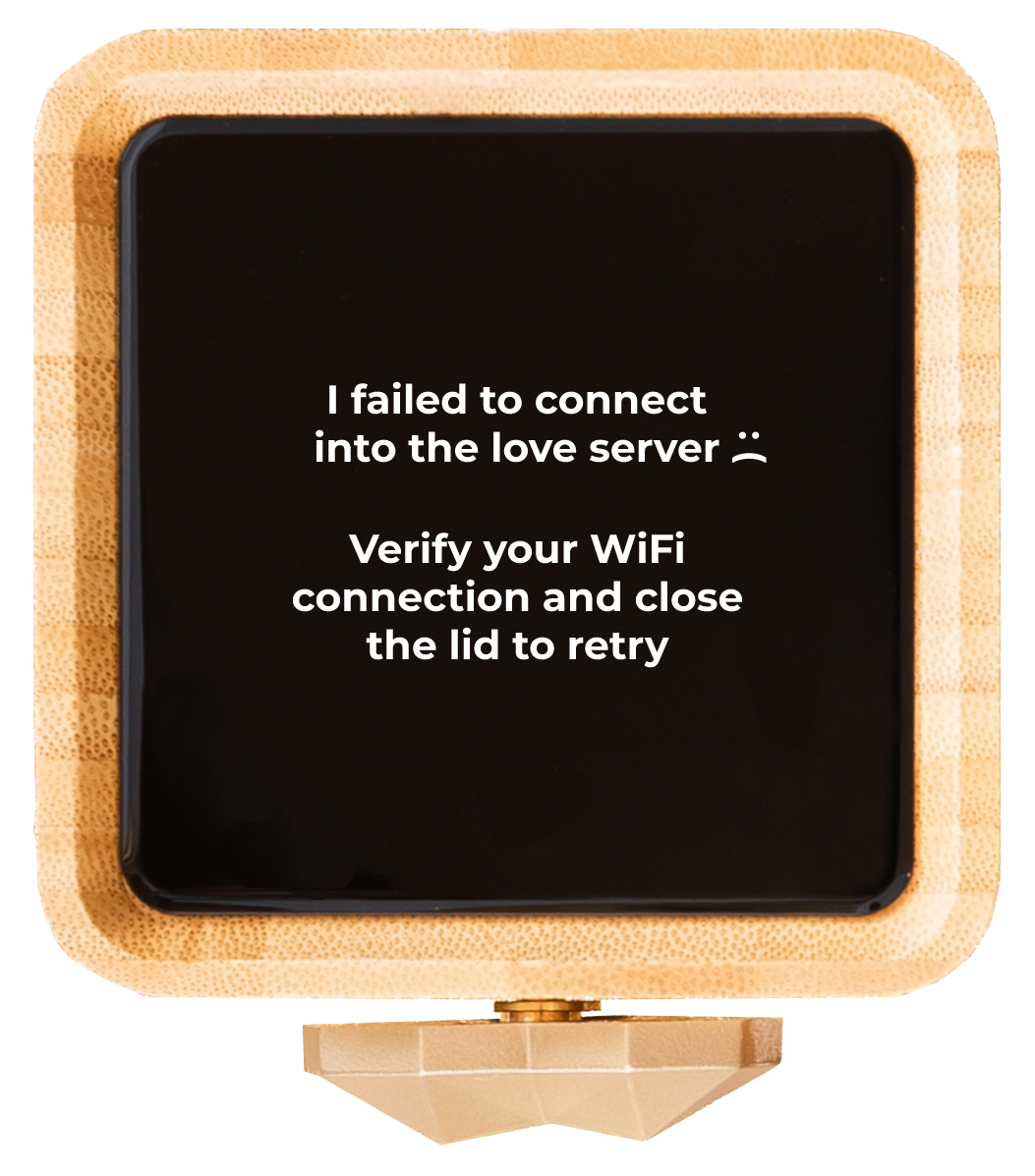 This may be due to several reasons:
Your internet box is not connected to the internet: restart it and check with a computer or your phone that you have access to the internet.
You are trying to connect to a public network (retirement home, university, company).
Your WiFi network is in 5Ghz: if your network is available in 5Ghz and 2.4Ghz, choose the second one (the one where "5Ghz" does not appear in the network name).
Here are some options you can try to fix:
Reset your WiFi router
Try to put the Lovebox in another room (in case it's due to WiFi interferences)
Try to configure the Lovebox on your mobile phone shared WiFi
Try to use a different power plug and USB cable (in case it's a power issue)
If the problem persists, contact us so that we can try to solve your problem
❤️