If the heart of your Lovebox spins but when you open the lid the message does not appear and the screen is black, do not panic, this article should help you 🙂
The magnet under the lid may not be as effective as it should be. To check this, you can place the heart of the Lovebox on the screen of the Lovebox, instead of the cover. The magnet of the heart will play the role of the magnet of the lid.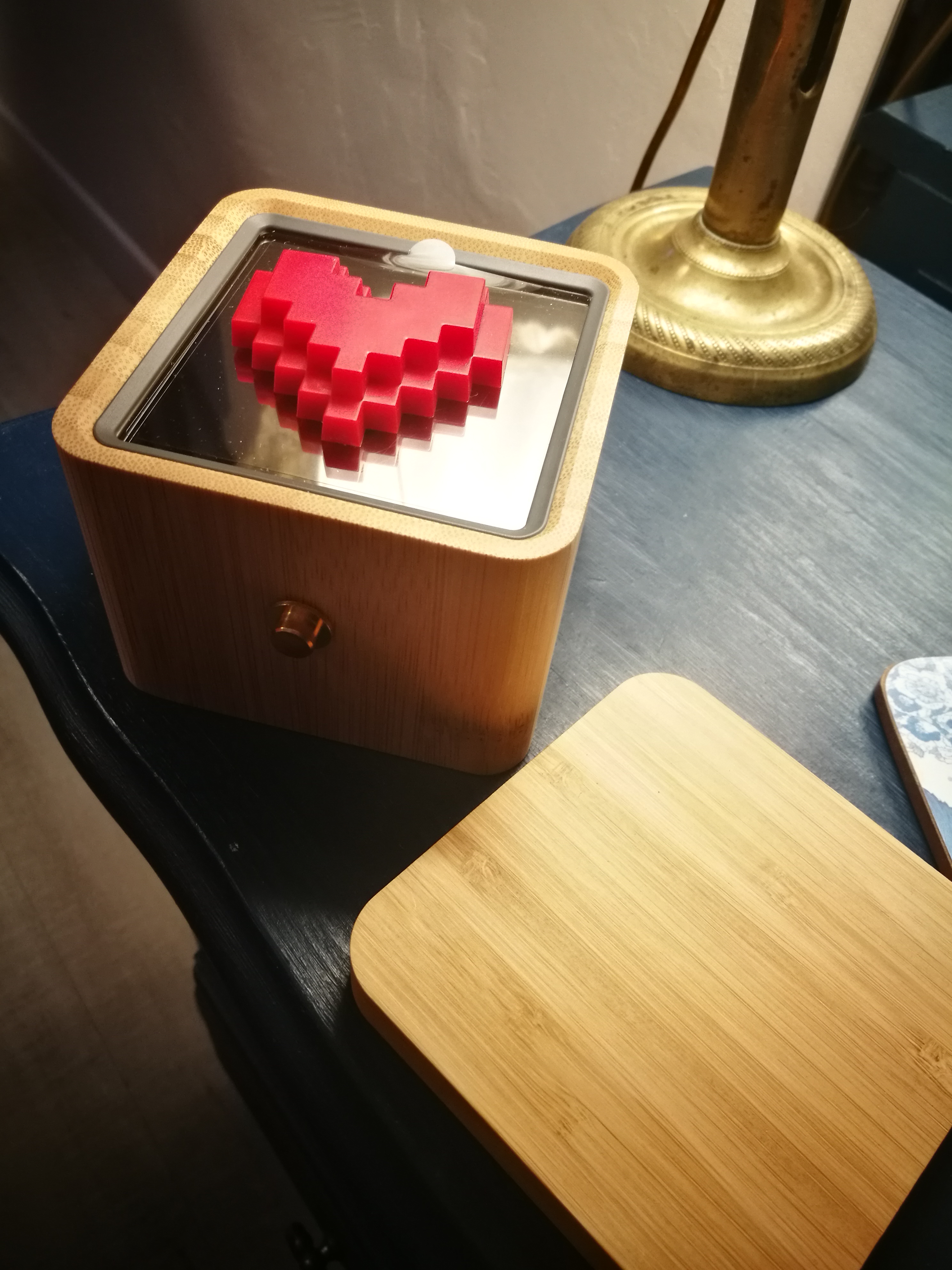 You can send a message, and if everything works perfectly, it means that the magnet on the lid is not working.
In this case, you can contact us by specifying your order number and your delivery address and we will replace the cover.
If that still doesn't work, don't hesitate to contact us, the Customer Care Team will help you.
❤️