When you install, or re-install the Lovebox, when you connect your phone to the Lovebox' WiFi network, a pop-up should appear which look like this :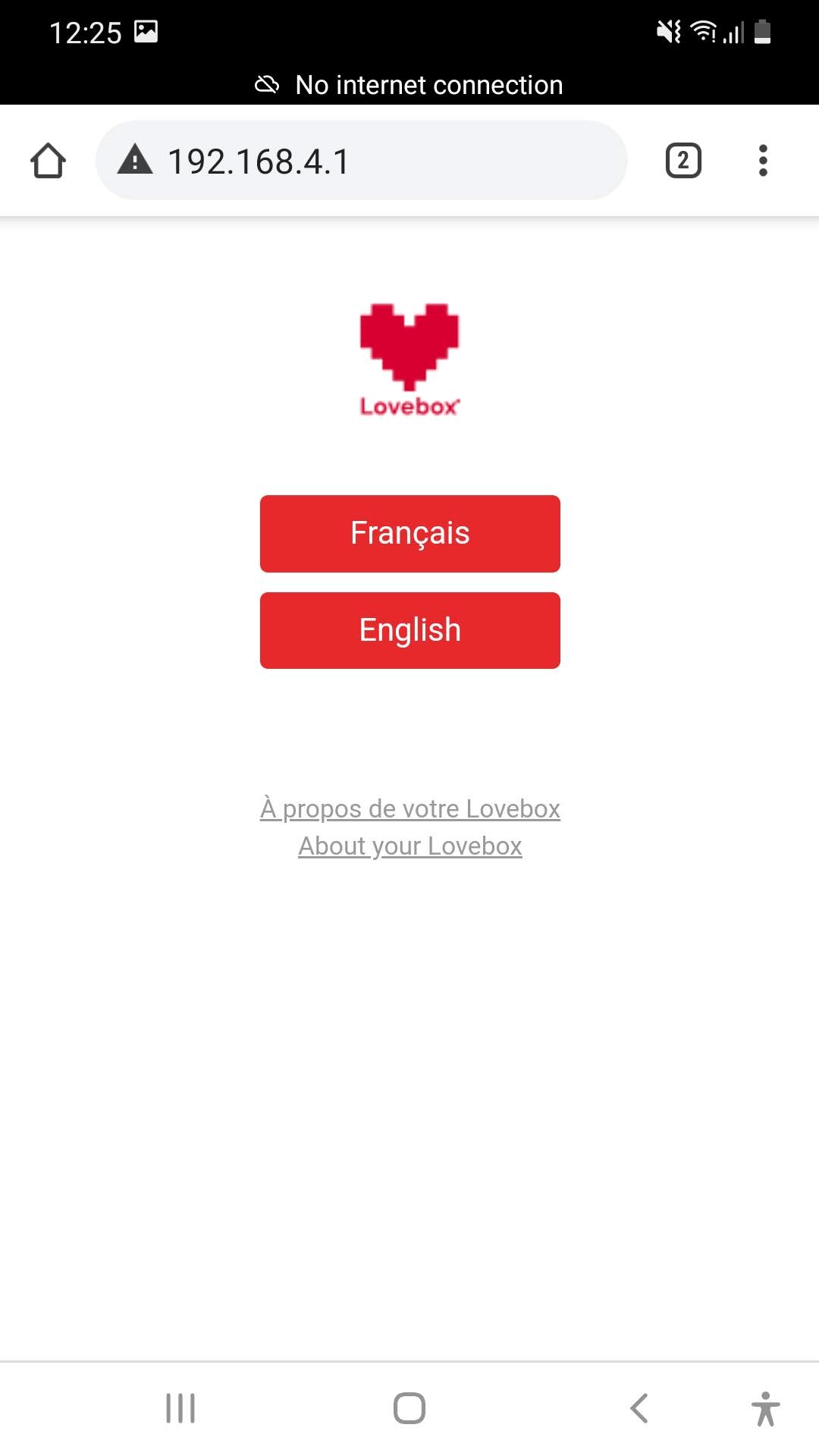 if you're using an Android phone, the pop-up might not open, but fortunately , this is nothing serious! 😄
To force the pop-up to show, when connected on your Lovebox Wifi network (named Lovebox-XXXX), go to the Wifi settings, then click on the gear icon then go to Manage Router. This will trigger the pop-up to set up your Lovebox :
If it still doesn't work, follow these few steps to setup your Lovebox and everything will be fixed in a snap:
Take your computer 💻
Connect to the WiFi network of your Lovebox (displayed on its screen)
Open your favorite Internet browser: Firefox, Google Chrome, Safari, Opera, Edge, ... or even Internet Explorer.
In the address bar, enter http://192.168.4.1/ (⚠️ http and not https). Make sure you are well connected to the Lovebox WiFi network when you go to this address.
Once the page is loaded, choose your language.
Select the WiFi network from your home, on which your Lovebox will connect, and enter its password.
Choose a small name for your Lovebox and enter your email address.
Congratulations, your Lovebox is configured and ready to receive lots of love! ❤️ ❤️ ❤️
If despite these instructions the problem persists, do not hesitate to send us a short message, we will help you as soon as possible! 💌
❤️