First, please note that the Lovebox can only connect on a 2.4Ghz WiFi network. Also, it is not designed to connect to a public network.
Here are some options you can try if after the setup, the Lovebox displays "Failed to connect. To set me up again, connect to this WiFi: Lovebox-XXXX":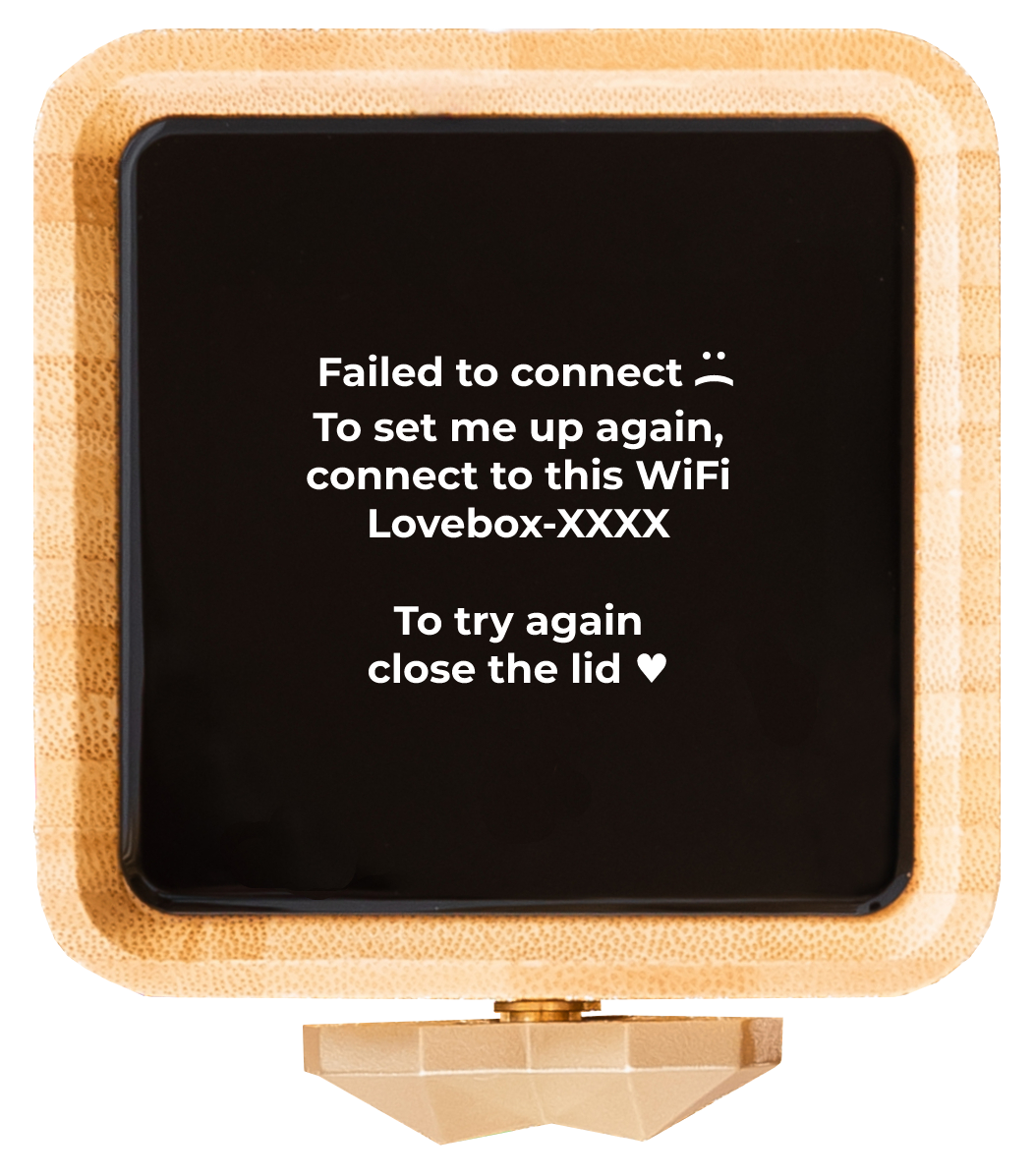 Check that you have made no mistakes when entering the WiFi password (warning : if there is a single quote like this ' in your password, it might be the problem. If that is the case, I invite you to change the password of your WiFi network). It is also possible that a space is automatically added to the end of the password, I invite you to check if there is not one.

Unplug and plug it back (in case it's due to a WiFi channel issue) then try to configure it

Reset your WiFi router

Try to put the Lovebox in another room (in case it's due to WiFi interferences or a bad WiFi signal)

Try to configure the Lovebox on your mobile phone shared WiFi

Try to use a different power plug and usb cable (in case it's a power issue)
If this still doesn't work once the password has been corrected, contact us for additional help and we will try our best to solve your problem.
❤️