The big day has arrived: you are now the very lucky owner of a Lovebox 😍
You can't wait to send love, but first, let's set up your Lovebox together. We'd wish the Lovebox would set up by magic. As the LoveTeam is not familiar with magic (yet), we prepared this tutorial to help you set it up in 2 minutes.
Everything is gonna be alright. Take a breath, and follow the tutorial below now ✨
Let's discover what's in the pack:
A Lovebox with its lid and its heart, because all together, they make the magic happen
A cable and a power adapter, because love needs some energy to spread
A set-up manual, because we love you too much to leave you alone
Here are the few steps to set up your Lovebox :
1. Dress up your Lovebox: insert the heart on the golden axis of your Lovebox, do not hesitate to push it in well 😊
2. Open its lid.
3. Plug your Lovebox in: You will see the name of a Lovebox-XXXX WiFi network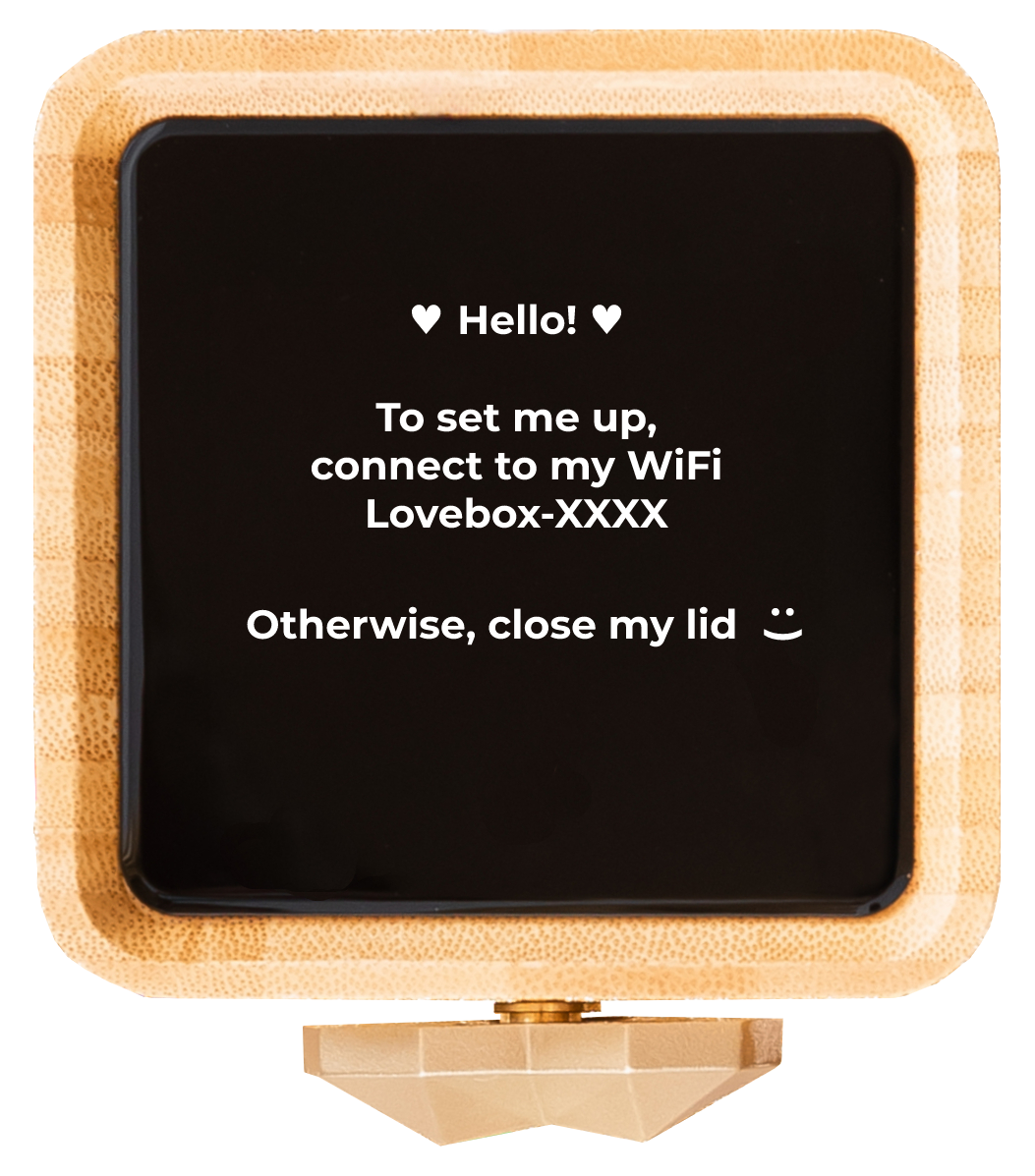 4. Connect to it with your smartphone.
5. Wait a few seconds for the configuration pop-up to open (It does not open?) and choose your language.
6. Select your home WiFi network from the drop-down menu and enter the password of your WiFi network.
7. Choose a name for your Lovebox. For example "Best granny", "Super Mommy", "Honey", "Sweethearts".
8. Validate.
9. The Lovebox will then show these different screens when it connects :
10. Once set up, the Lovebox will display the secret code to share with your loved ones.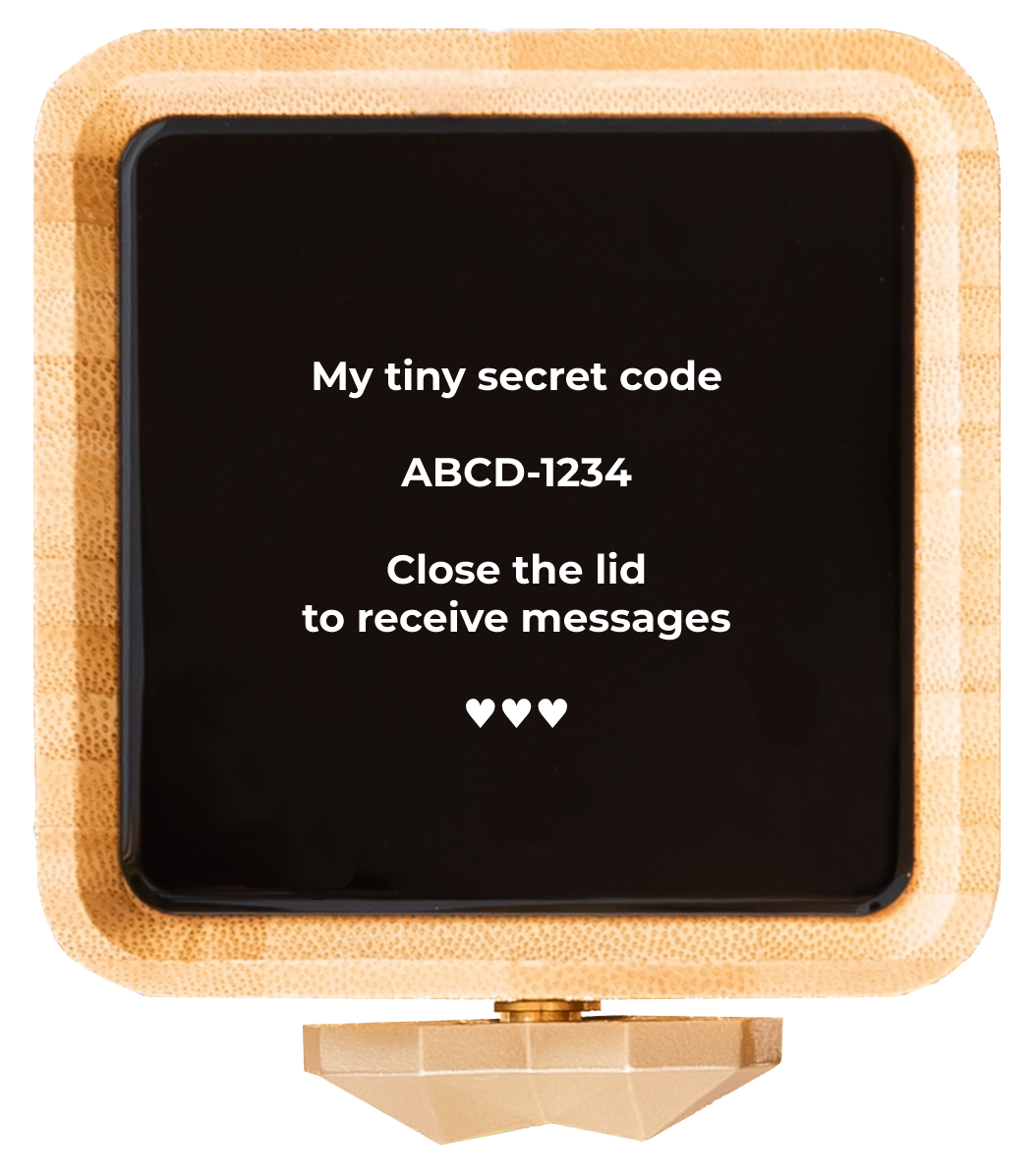 Any issues?
If you have any issues during the setup, click here to find solutions. And don't forget, there are no problems, only solutions!
Please send us a message 💌 for any questions. The Loveteam is here to help you 😉
❤️