Your Lovebox is set up and ready to receive lots of love 🎉 (I can't configure my Lovebox)
Now, all you have to do is invite your friends and family to send you messages 💌
And nothing could be easier! You have several possibilities:
1/ You are the administrator of your Lovebox
Go to the settings of your Lovebox, and press "Invite people", you will have the choice between:
Invite the person of your choice via his email --> they will only have to download the application and register and/or connect with this email to send you messages.
Share your secret code (1234-ABCD for example) with the person you want to invite. All they have to do is download the app and add your Lovebox with this little secret code.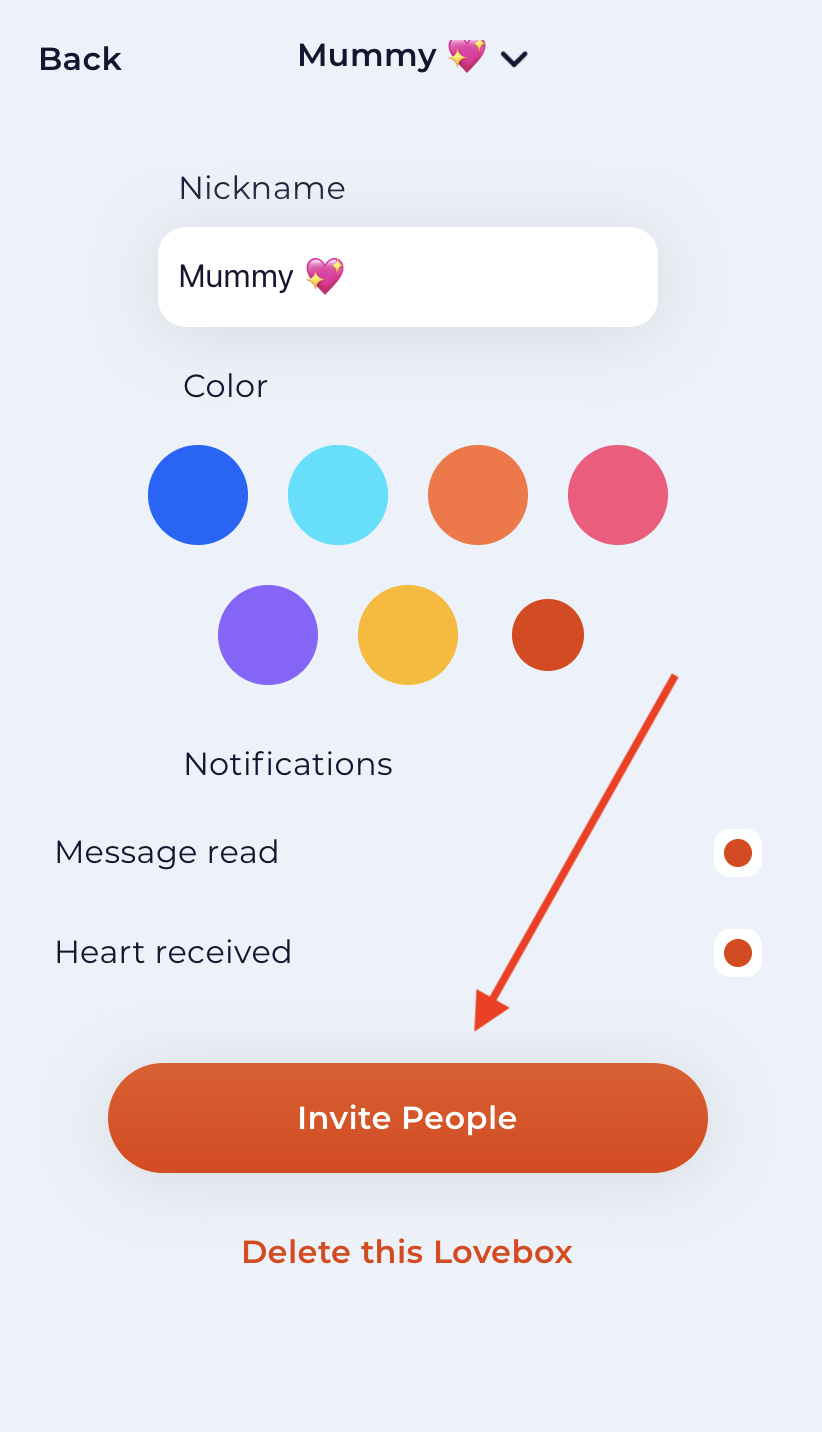 2/ You are not the administrator of your Lovebox
Once the Lovebox is set up, look at its screen: it shows you an 8-digit secret code, separated by a dash (1234-ABCD). Then enter the secret code in the Lovebox app after creating an account.
Ask the Lovebox administrator for approval anyway 😉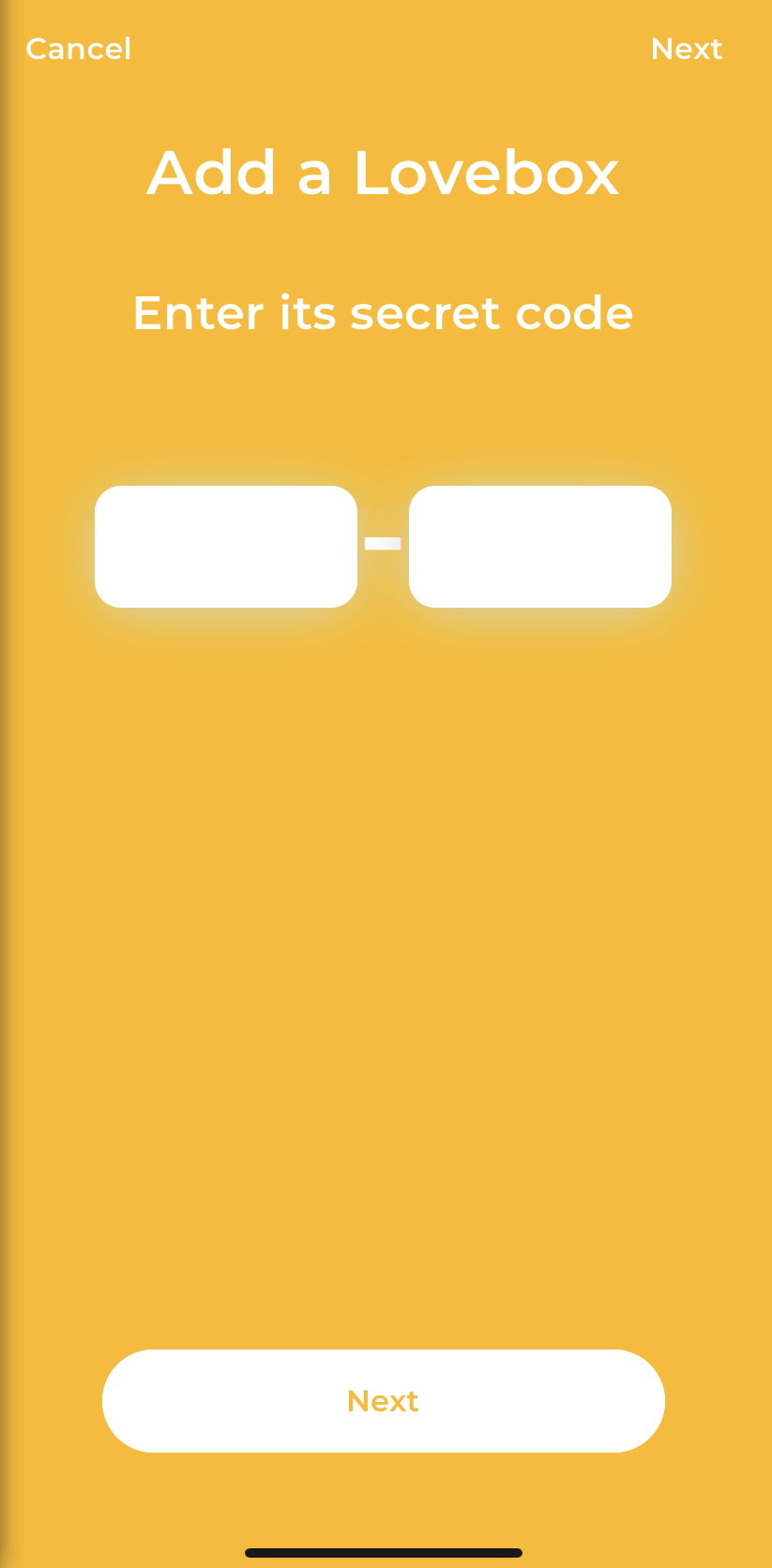 You can invite as many people as you want to your Lovebox: love has no limits! 😄
❤️