Lovebox, send personalized gratitude
At Lovebox, we aim to help you keep an emotional connection to your loved ones. We have created a device that is specifically designed to send and receive positive, loving notes to and from your loved ones.
This modern day love messenger sits in the comfort of your home and connects to any smartphone device via Wi-Fi. Once it is connected, you can send messages to it from anywhere in the world at any time using our mobile app (available on iOS and Android.) When the box receives a message the heart located on the front of the Lovebox will begin to spin to notify a new message. The heart will continue to spin until the receiver lifts the lid of the Lovebox to read its secret message on the Lovebox screen. You will be notified when your loved one has read your message and they can even send you some love by manually spinning the heart of the Lovebox, which will send you a waterfall of hearts on your Lovebox app.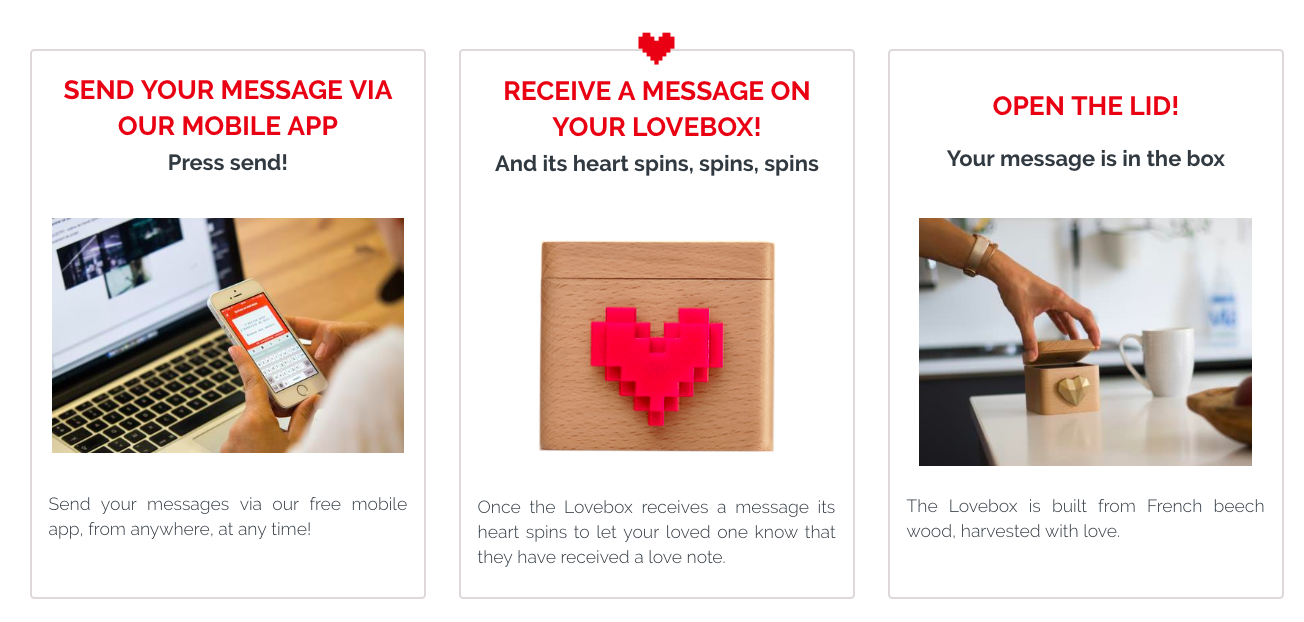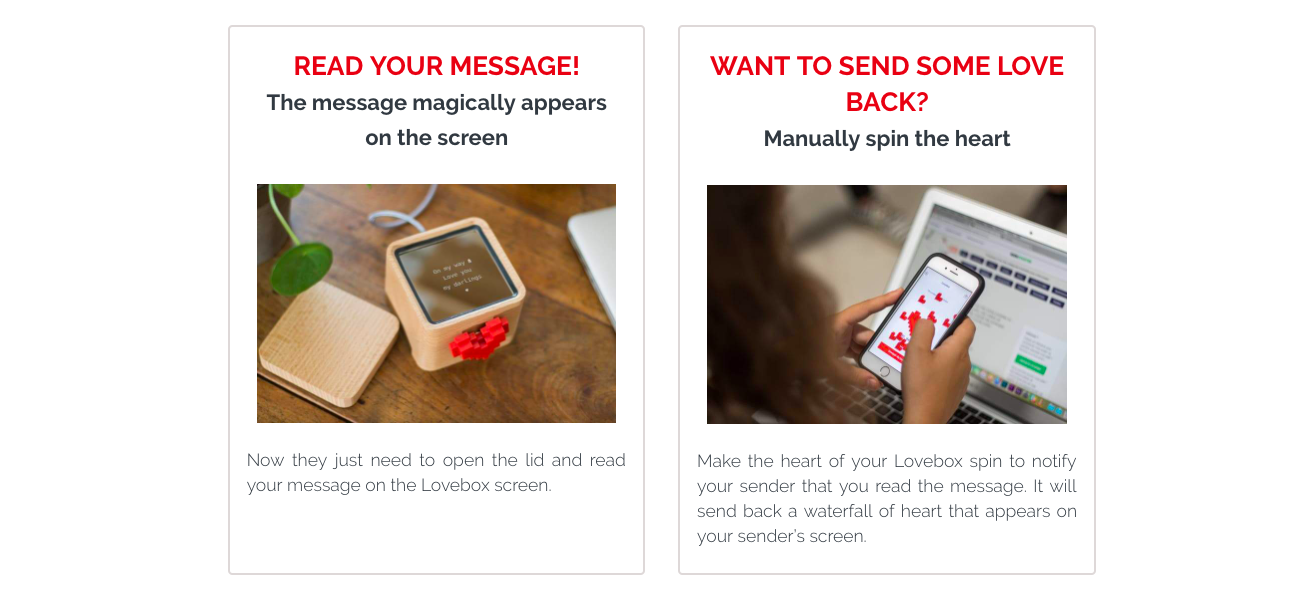 What can I do with my Lovebox?
Send some love notes and positive messages via the app Lovebox
Complete your messages with emoticons, stickers, or your own drawings 🎨
Receive (full of) a rainfall of hearts ❤️
Keep your love gauge full!
Create
happiness
around you, take care of the
people you love
by simply sending them love, simply
😊