Lovebox Everyday is an optional paid subscription plan that unlocks premium features. Get access to the most powerful personalized Love notes experience. ❤️
For $4.99 per month (or annual payment), the "Lovebox Everyday" subscription includes:
All templates unlocked
New templates are added every single day
This is a completely new service and a lot of work & responsibility for our team. From now on, we have a dedicated team working on this every day, and we collaborate with artists to provide various beautiful daily suggestions:
photo challenges on various topics;
ideas of messages to help you know each other more or to challenge you to do various things in real life for your loved ones;
heartfelt ways to send a good night kiss/a good morning from a distance;
and so much more to come!
Lovebox remains unlimited and free. You can still send all the templates we released so far, and we keep adding new free templates throughout the year for special occasions. All features remain free and ad-free, and we'll keep adding new free features (e.g., searching for templates and stickers is coming soon!).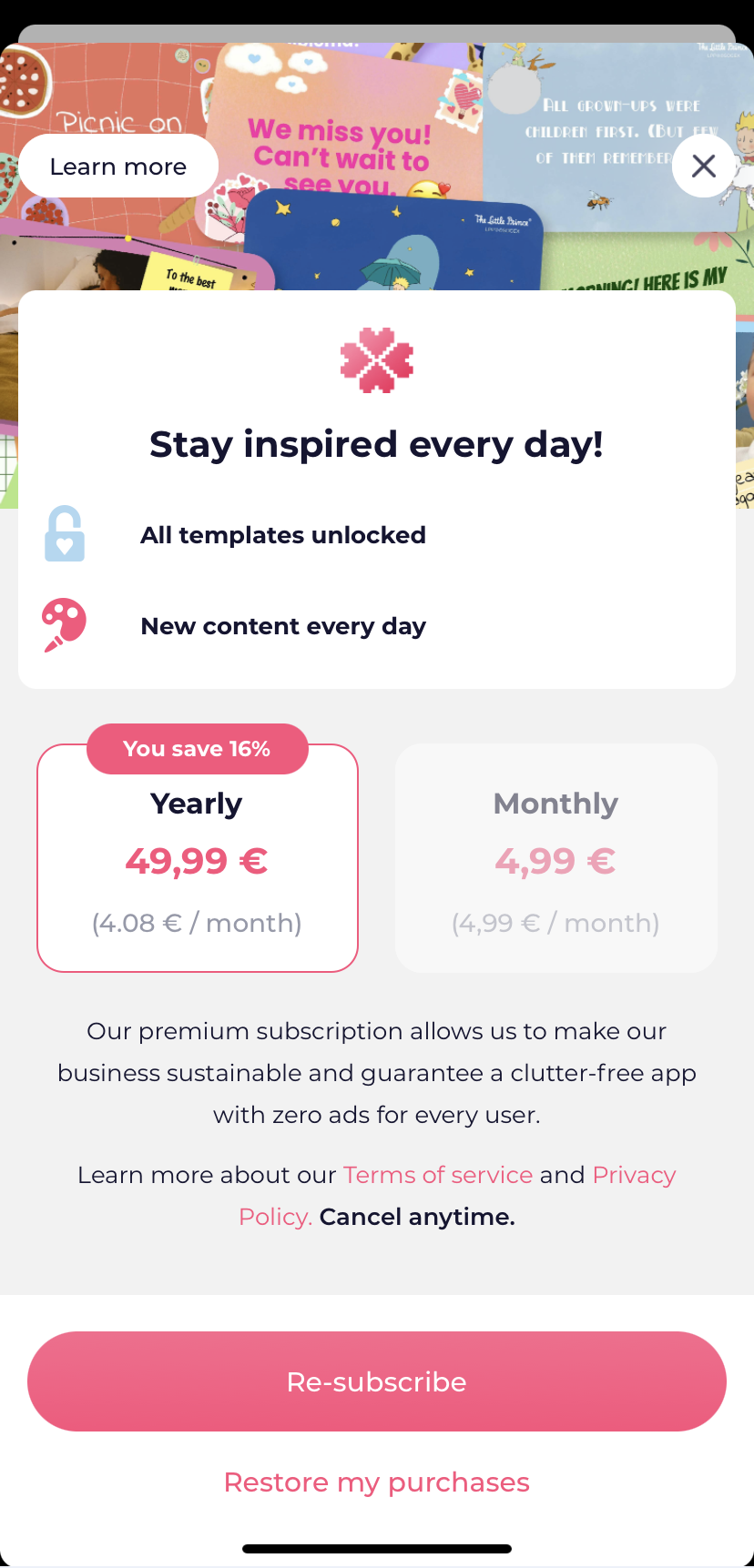 The Lovebox Everyday subscription is not compatible with old Loveboxes.