💖 - This article is relative to the Lovebox Color and Photo only.
For European customers only:
If you're reading this, it means you are the very lucky owner of a Lovebox Color & Photo, congratulations! 🎉
In this article we will help you activate the Color& Photo option on your Lovebox with the Color Card received with your Lovebox!
Here is a photo of the Color Card 💖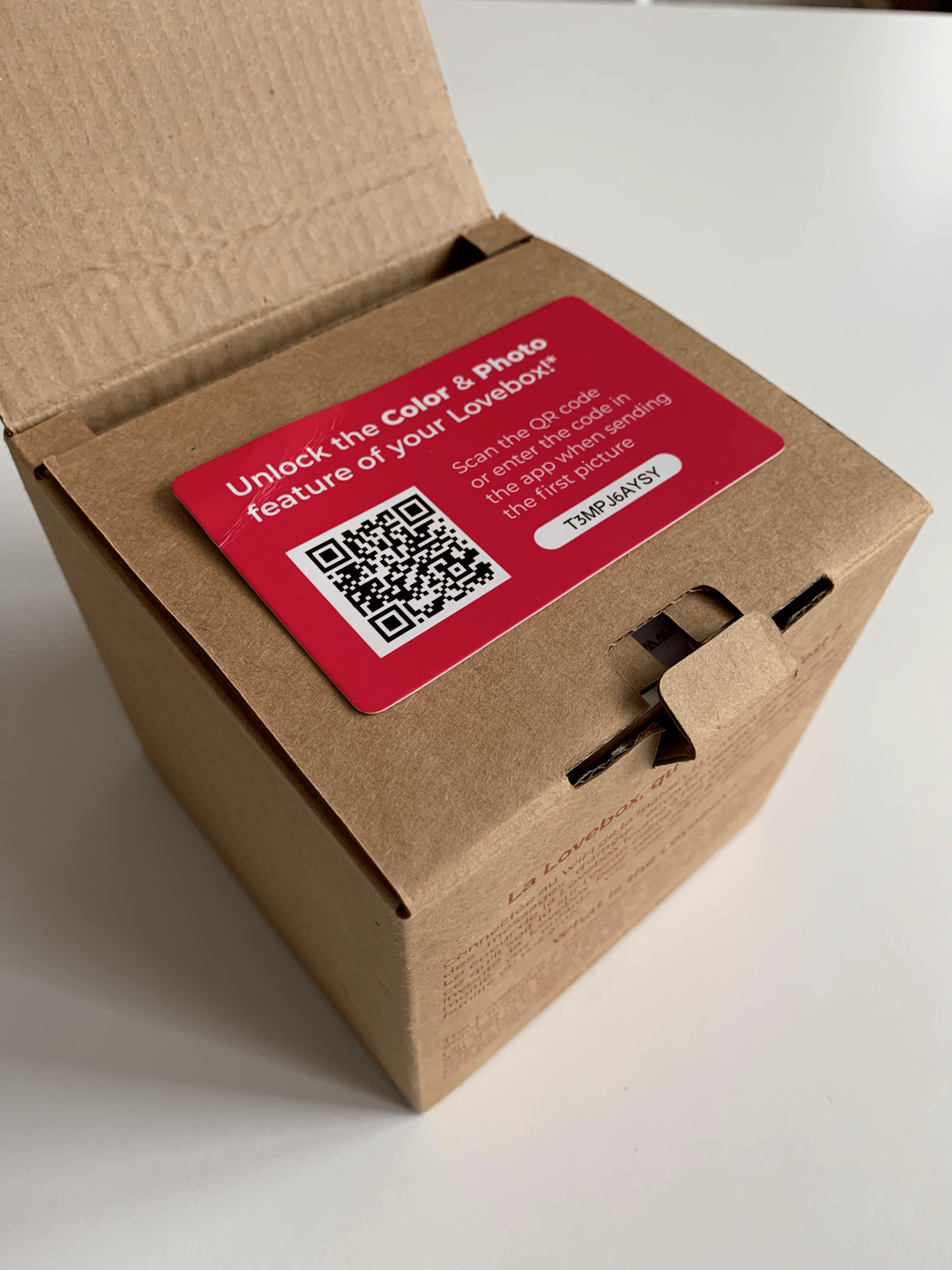 First, check that you have received the Color Card with your Lovebox, it is stuck inside the packaging on the second flap. The card may have come loose during the trip, make sure to look around, even in the shipping package. If despite all your research, you don't find the Color Card, please contact us, we will help you. 😄
Follow these instructions:
1. Setup your Lovebox and connect it to the WiFi. (Click here to find the tutorial)
2. Once the Lovebox has been setup and you added the secret code in the app, press the "Send a message" button on the home screen.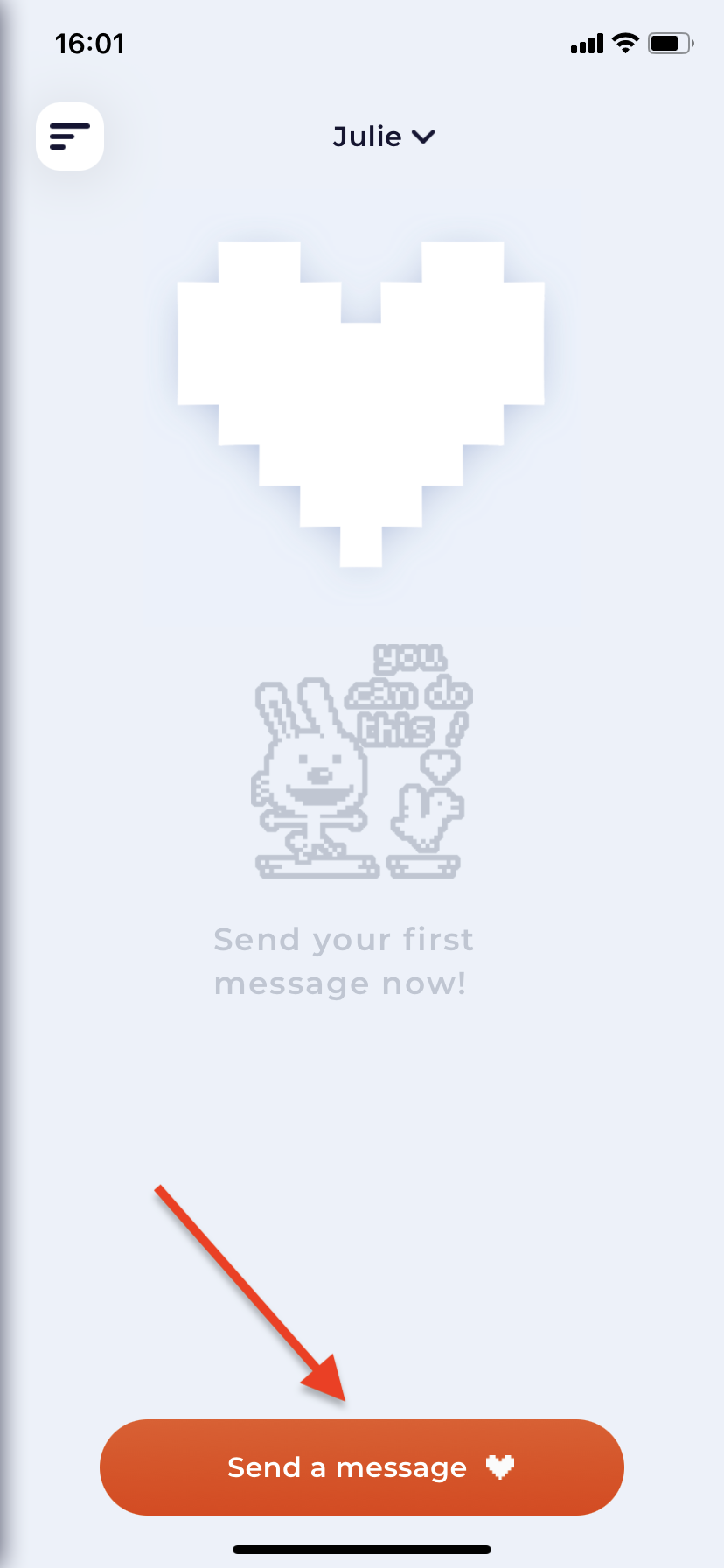 3. Then, tap on a color (the one of your choice!), a pop-up will open.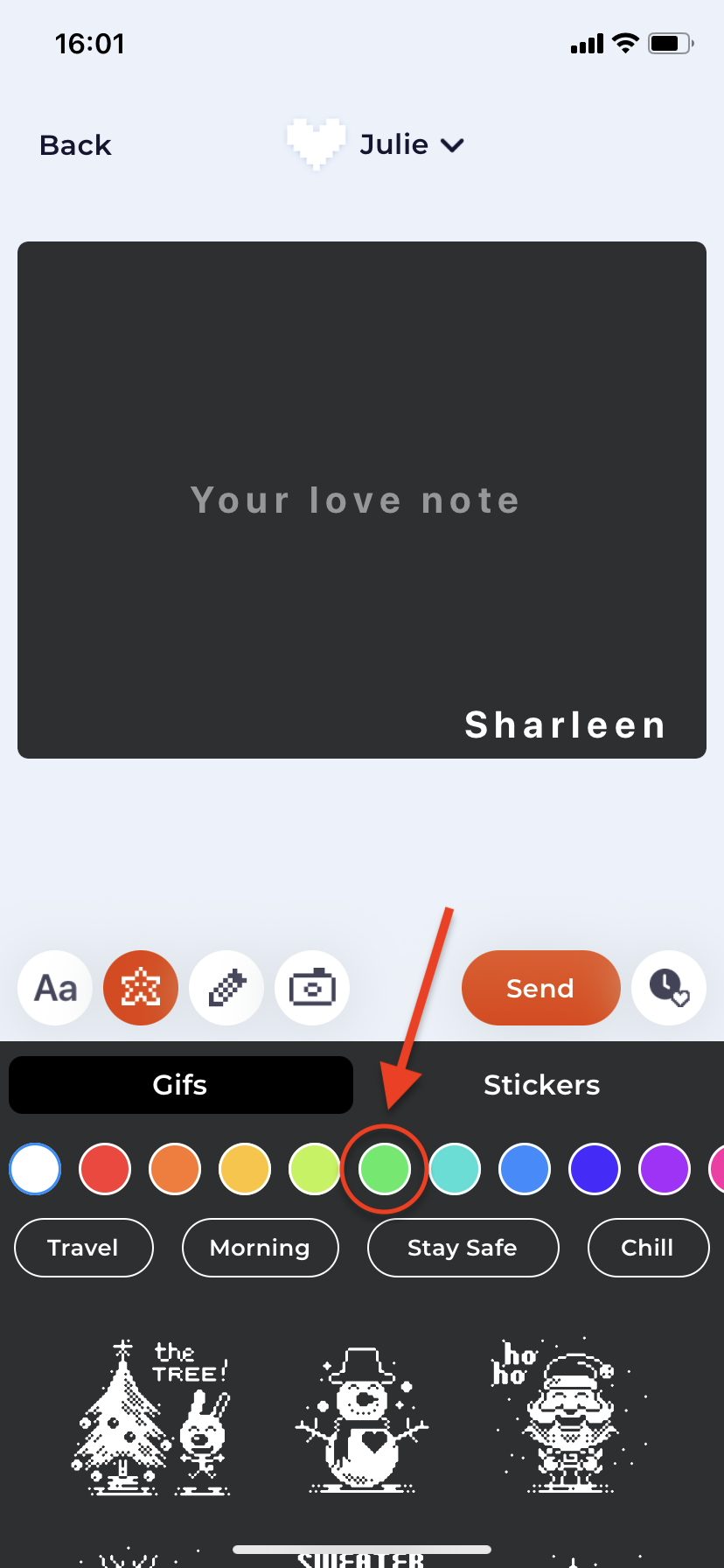 4. The pop-up appears. You can enter the Color Code written on the card or scan the QR code.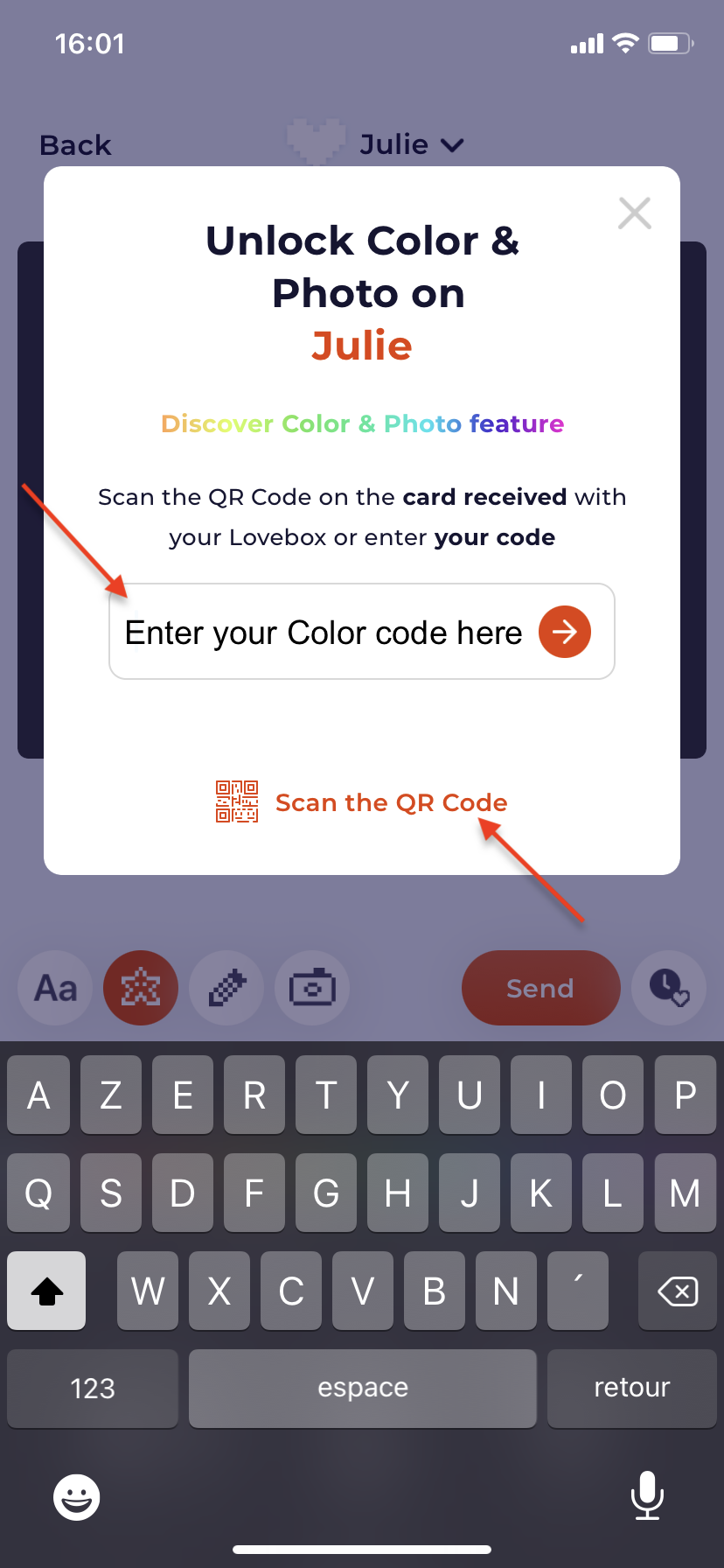 5. And voilà! The Color & Photo option is activated on your Lovebox. It's time to let your imagination run wild and create your most beautiful messages 🤩
⭐️ Of course, once the Color & Photo option is activated for a Lovebox, all the senders connected to the Lovebox can enjoy it.
If, despite all these precious tips, it still does not work, please don't hesitate to contact us, we will do our best to help you.
❤️