Do you know that you can celebrate your friendships on a special day? 🎉
Historically, the international friendship day was created for the first time in Paraguay in 1958. On April 27, 2011, the United Nations General Assembly stated that July 30th will officially be the day of friendship. Today, some countries over the world celebrate it on the first Sunday of August, or for Valentine's Day.
All of this to say that this day, you can celebrate the place your friend holds in your heart, more than every day. 💟 The next question you will have is: What can I send them to show how important they are to you? Don't worry, we will suggest to you 3 kinds of messages you can send!
A friendly GIF 🥰
As Edna Buchanan says "Best friends are the family we choose for ourselves". Some friendships are so strong that they become like a brotherly relationship. Trust and sharing are the basis of this kind of friendship.
To celebrate the link you created, what is cuter than to tell that your friend is like one of your family members? Sometimes, we don't dare to tell how we are grateful to have them in our life. This GIF can express it for you! If you are too shy to share your feelings, you can also add a funny sentence to your message. Call them by the funniest nicknames you usually use can make them smile and add some fun to your declaration! 😂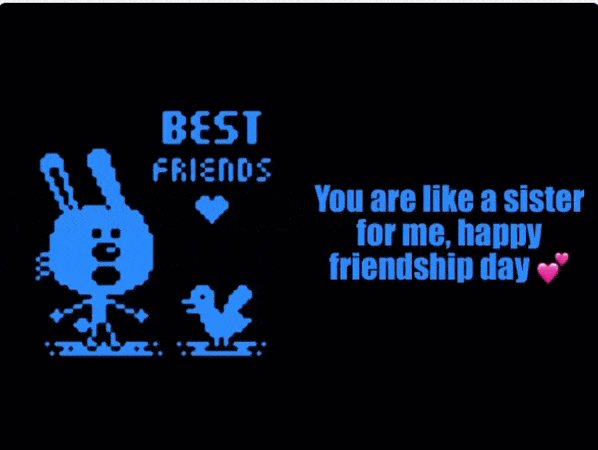 A cute or fun photo 📸
What's more representative of your complicity than a photo of you? 📸 A cute selfie with your most beautiful smile will remember the good time you spent together. It will touch your friend like a little flashback in their day.
Maybe you can also send your most ugly selfie you will be sure to make your friend laugh 😂 It seems that "most the friendship is strong, most the photos are ugly"! Sometimes, friendship has no taboo and no shame. That is why share this kind of photo is not a problem. The most complicated for you will maybe to choose one of all the photos you have 😅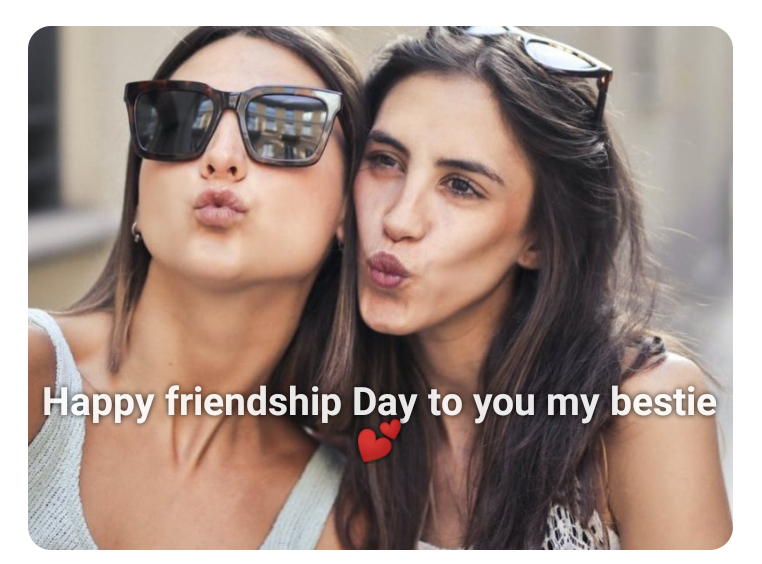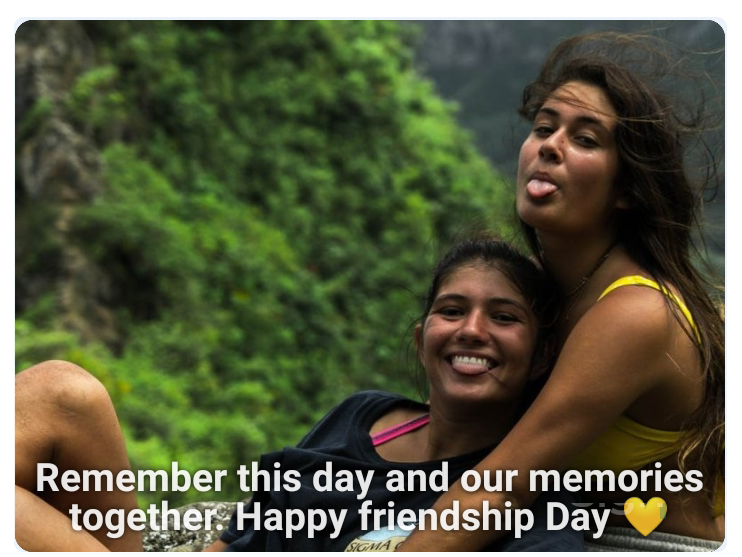 A funny sticker or a template 👾
Often, friends are the people you have the most fun with. Sometimes the things the most simple become the cause of a laugh. But sharing this moment together is most important than the joke itself!
To celebrate your friendship and express your feelings, we can suggest the following sticker and template, which is a mix between humor and cuteness. This word-play will make your friend laugh for sure! It will also subtly express the place they have in your heart. You can add a little text under the sticker to wish a beautiful day of friendship 🎉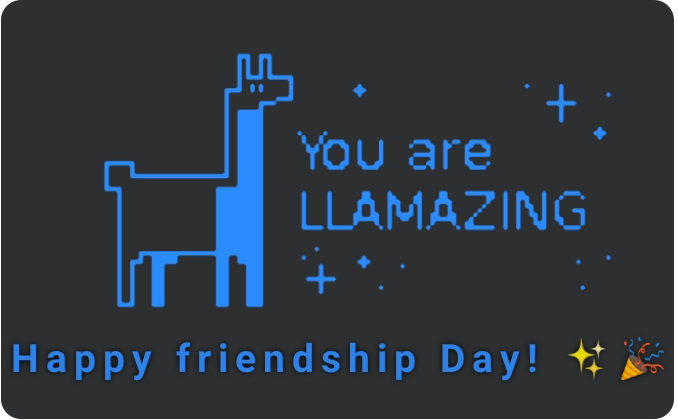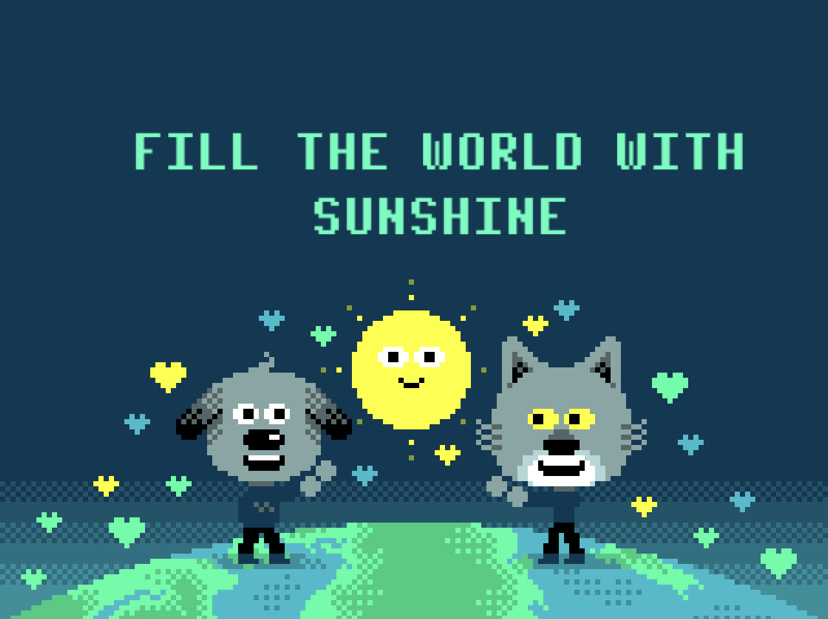 More than our recommendations, the "friends" category in the app will gather many other GIFs. You can choose which one will express most of your feelings or the madness you share with your friend. 🤪
❤️