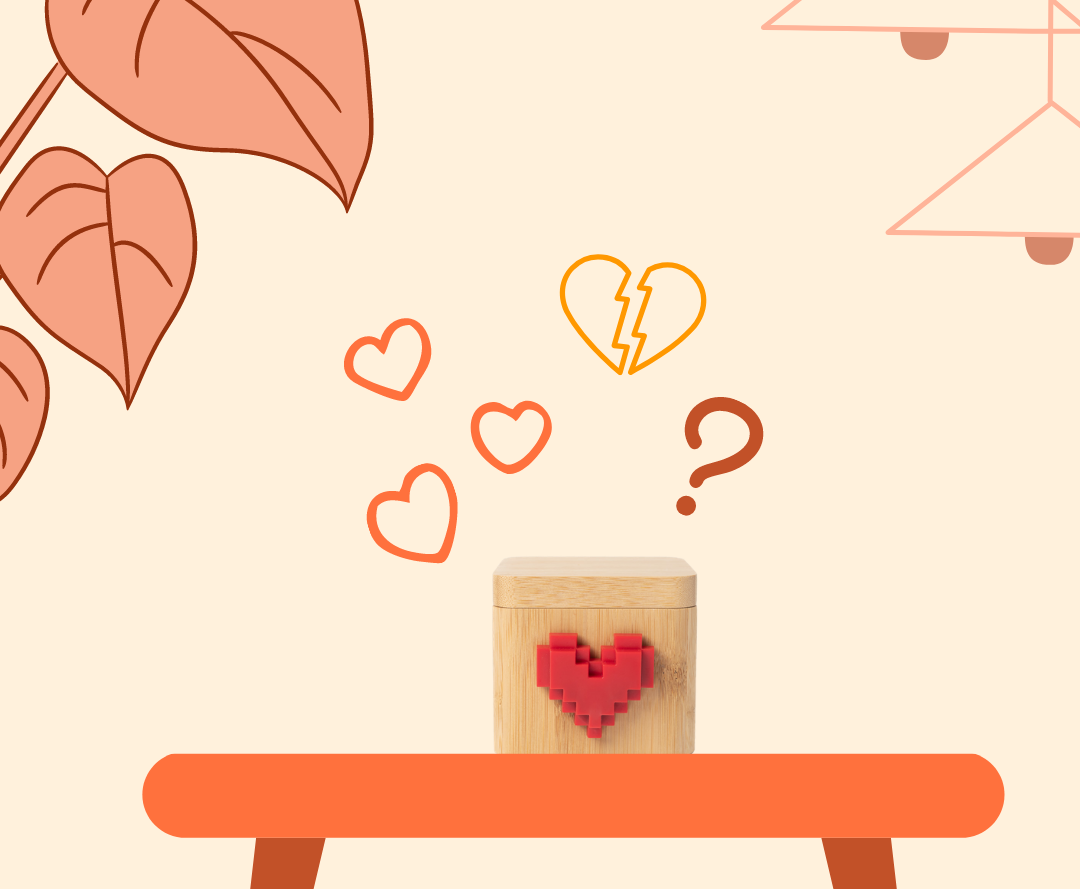 Lovebox rhymes with "love story" but what happens for the Lovebox when we leave each other? Don't worry, the little connected box will offer you many possibilities to feel the love ❤️
Share your code to receive full of love 👐
Does it scare you if your Heart's Lovebox doesn't spin? It's time to share your secret code with your best friends to make it move! Your friends will be the first to send you many cute messages to make you smile again. When you are back home after work, you will have the surprise to see the Heart spinning. If you work from home, what is cuter than to have a sweet break? It's proof that someone is always thinking about you! Your friends can be driven by the category "friend" and many lovely GiFs. They can also send you a beautiful photo every day to share their daily life (beautiful photo or not, we all ever receive a funny or an ugly picture of our friends 😅). The most important is to feel together, even if it only lasts a moment!
If the Lovebox only represents the love you felt with your lover, we have a solution for you. You can make someone happy: offer them your Lovebox. For example to your parents. Now, you will be the king of love. Your mission will be to make your parents smiling every day! The idea: bring them closer to you, and give you the possibility to share the love you will always have. Nothing is more important than to share and to receive positive vibes, even in the dark moments 💌
Take your Lovebox and have a break 🧳
A breakup is often hard to live. Sometimes, taking a break is the best thing to do to feel better. Wherever you could go, your Lovebox can come with you! First, share your secret code with your friends and your family (it's time to continue to feel supported by everyone who loves you). Go to your friend's/parent's house, and keep only your Lovebox (don't forget to take your luggage too, except if you want to start over, it could be an original idea!). To use your Lovebox wherever you want, remember that you only need to connect it to power and have a WiFi connection. Now what? Let's go to another place! The positive result: change your mind and keep only the positive attention you will receive from your Lovebox. You don't need to answer, you can only feel the love.
In the case of the Heart of your Lovebox spins less than usual, don't forget that this cute box is also a decorative object. You can custom your Lovebox with different Hearts to adapt it to your home decor or your feelings! The Lovebox can easily be placed next to your TV, in your kitchen, or on your night table. This object can only make you feel positive vibes if you share it with the right persons.
❤️