A Lovebox as a game accessory? YES!
The Lovebox is a marvelous surprise box! We will explain to you how to use it to play different games. The Lovebox is a cute way to bring you closer to your lover, your friends, or your family. Now, it will be "funny" to feel closer! The most important: make someone surprised when they open the lid 🎉
There is nothing easier than this game! All members of the family can play together! We need to adapt a little bit the rules. We suggest that you could play 3 rounds:
- First round: begin like a real hangman's game. In your first message, you must write the first letter of the word, the number of letters, and the field of this chosen word.
- Second round: if the person finds the good word, you will send an amazing congratulation message! 🥳 The winner will have one point.
- Each round lost: you will add one letter by one letter. Only 3 times because you have 3 rounds.
If the person doesn't find the good word... It's game over! 😵 No point and no sweet message to congratulate. So, give the best to win!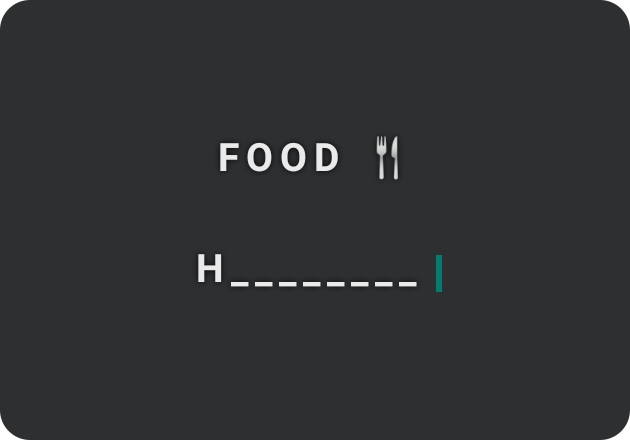 .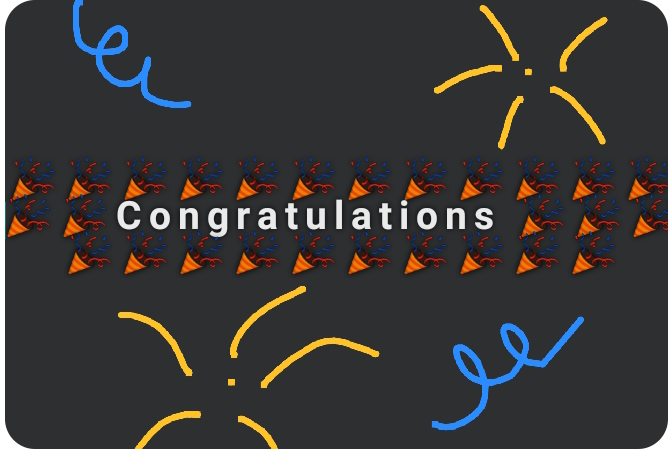 Everyone knows this game! Most particular during the first lockdown on social networks. It was a famous game to break loneliness or boredom. The rules: chose all the best emojis to make people guess the title of a movie or a song. We give you an example just below. Do you recognize this movie? (a little clue: at Lovebox, we are very romantics!) We are waiting for your answers 🤗👇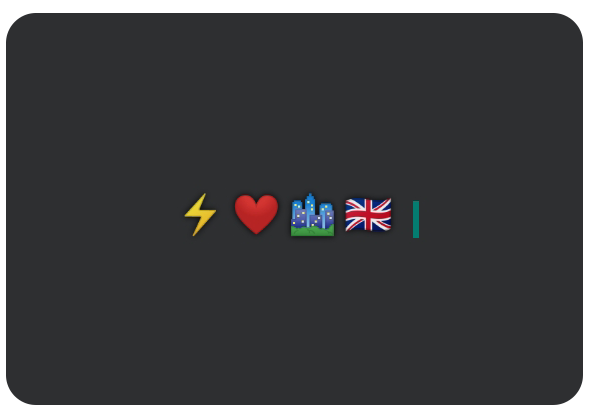 We must all recognize that because of the covid crisis we have to stay home more than usual. We must found new activities. Many people transformed their home into an immense game place! If you are a part of them, you will be interested in this original use! We suggest that you could use your Lovebox at each step of a treasure hunt. It could be the way to discover all instructions during the game. The funniest? That the treasure will be hidden just under the Lovebox 😈 For this kind of use, you must choose a game master. They will write all messages to guide people during the game (and know all secrets of this treasure hunt 🤫). You can easily play this game for easter, for a baby shower, or a birthday! 🥳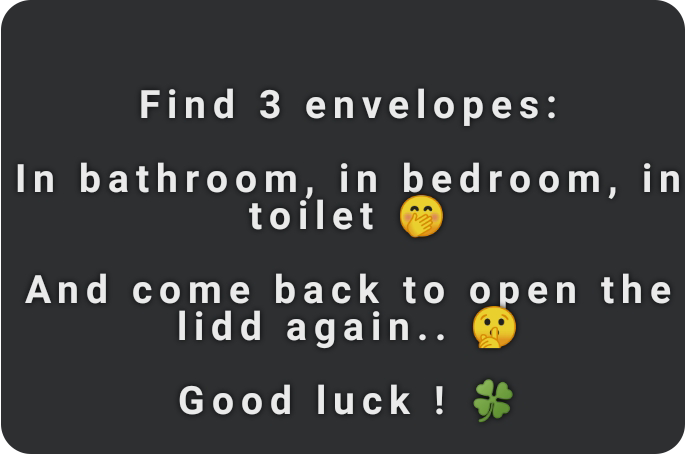 We hope those ideas reawaken your competitive spirit! The last rule: be creative! You can easily play those games from a distance. There are no restrictions to be funny together. And don't forget that there is no age to have fun! With all those ideas, your weekends will be very lively!
Ps: there are no excuses to cheat, the most beautiful is to share this moment 🥰
❤️