If you have the Lovebox Black & White Version 2, it is possible to update it to access the Color & Photo option. 🎉
⚠️ Important: Click here to find out which version of the Lovebox Black & White you have. Only Version 2 can be updated to use the Color & Photo option. 🤔
☝️ Some information to remember about purchasing the Color & Photo option on the app:
When the option is purchased, it applies to the Lovebox you choose. So all people connected to it will be able to use colors and send photos. 😍
The option is not a subscription: once you purchase it, it is activated forever. 🥰
The purchase is made via the store related to your smartphone (AppleStore or PlayStore). If you have a payment issue, please contact them directly. 💌
💖 Here are the different steps to buy the Color & Photo option:
1. On the main screen, click on "Send a message", then click on the little camera (📷) or a color dot.
2. A pop-up appears, you have the choice between entering a code or Buy the Color & Photo option.
3. Click on "Buy Color & Photo - $22.99": a pop-up opens to confirm the payment.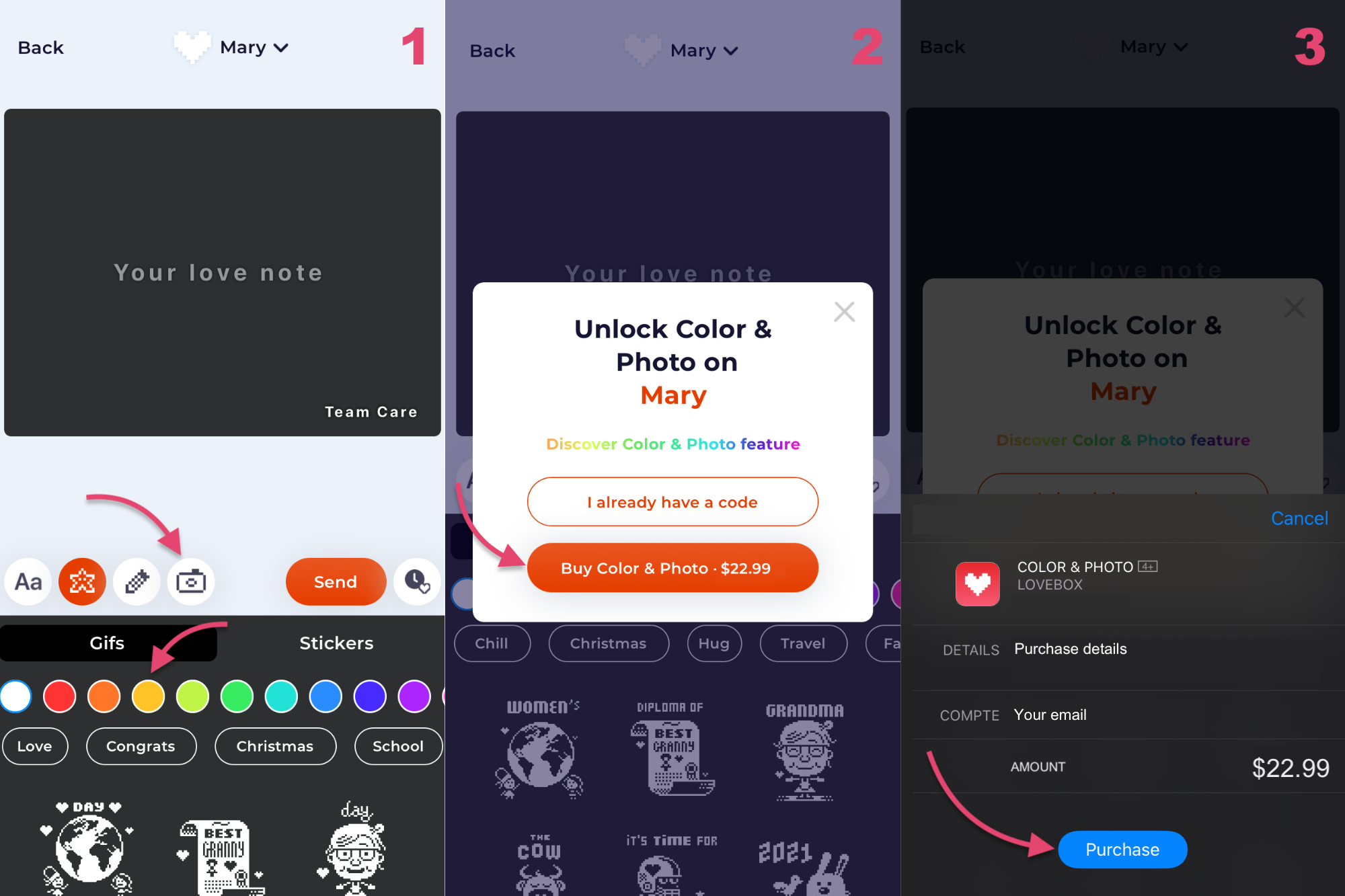 4. Click on "Purchase" and follow the store's instructions if necessary.
5. Once the purchase is validated, the pop-up says it. 🎉
There you go! You can now send photos to your Lovebox and add color to your messages. Click here to discover the ideas of the LoveTeam to fully use all the options of your Lovebox 🚀
❤️