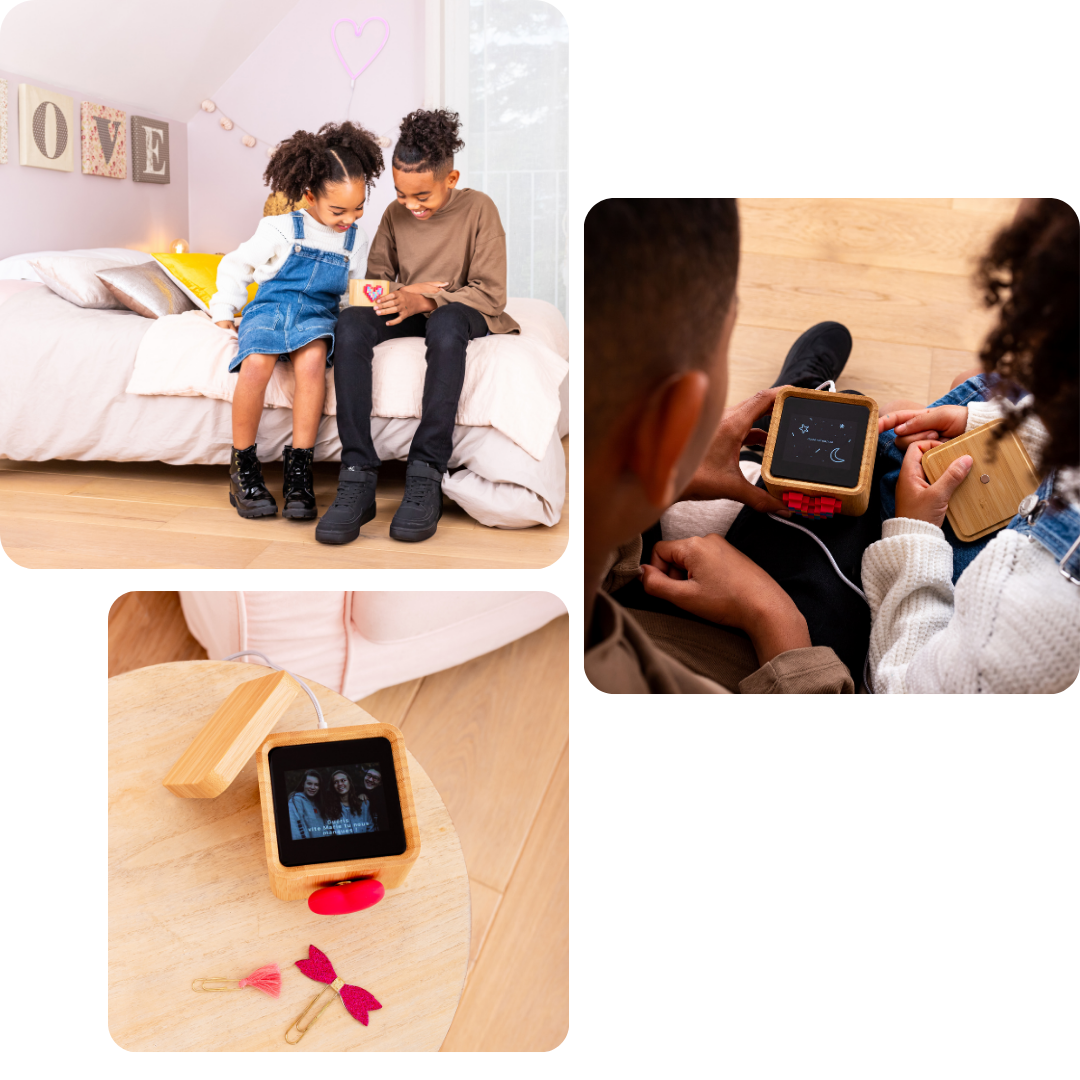 Do you know that the Lovebox is a beautiful way for parents and children to stay in touch? ✨ Indeed, in different cases like divorced parents, or business trips, a lot of parents can't be at all times with their children to share each moment of the day. Having a Lovebox can bring them closer. Receive or send a message is like special attention.
When the parents have the Lovebox:
The app contains different options to create a funny message. No matter how old your children are, they can use animated gifs or stickers to add some magic to their messages! If they can't write or read, they can also draw a rainbow of ideas with many colors. What is better than receiving a beautiful drawing made with love during a workday? ❤️
When children have a Lovebox:
Children can have the Lovebox in their room and receive sweet messages from their parents, or family members! What a beautiful surprise to see the heart spin and to discover what is on the screen?
On the app, the schedule feature can be used for example to wish a good night at the end of the day, even if parents are busy. Children can reply by spinning the Heart of the Lovebox by hand. It sends a waterfall heart to the parents (if the Heart is spun in the next 2 minutes after reading the message) or to all people who have their secret code, like a "hello"! 👋
What about you? Don't hesitate to share your ideas about this topic by email at sos@lovebox.love. 😄
The Lovebox is a lovely way to have an easy interaction with technology for parents and children 💌
❤️