In this article, you will find the different types of messages that can be sent on the Lovebox V1 (purchased before 2021). 😄
On the Lovebox, you have the possibility to send Gifs, created by our Pixel Artist Laurent Bazar. There are currently over 400 Gifs available, and there is something for all tastes and emotions. There are also Gifs related to the most important dates of the year: Christmas, New Year, Halloween, July 4rth,...
A drawing feature is also available on both Loveboxes. Get creative and draw masterpieces. You can also send stickers to both Loveboxes! These are images, drawn by the Love Community that are very creative and full of great ideas. Finally, it has always been possible to send text messages to the Lovebox.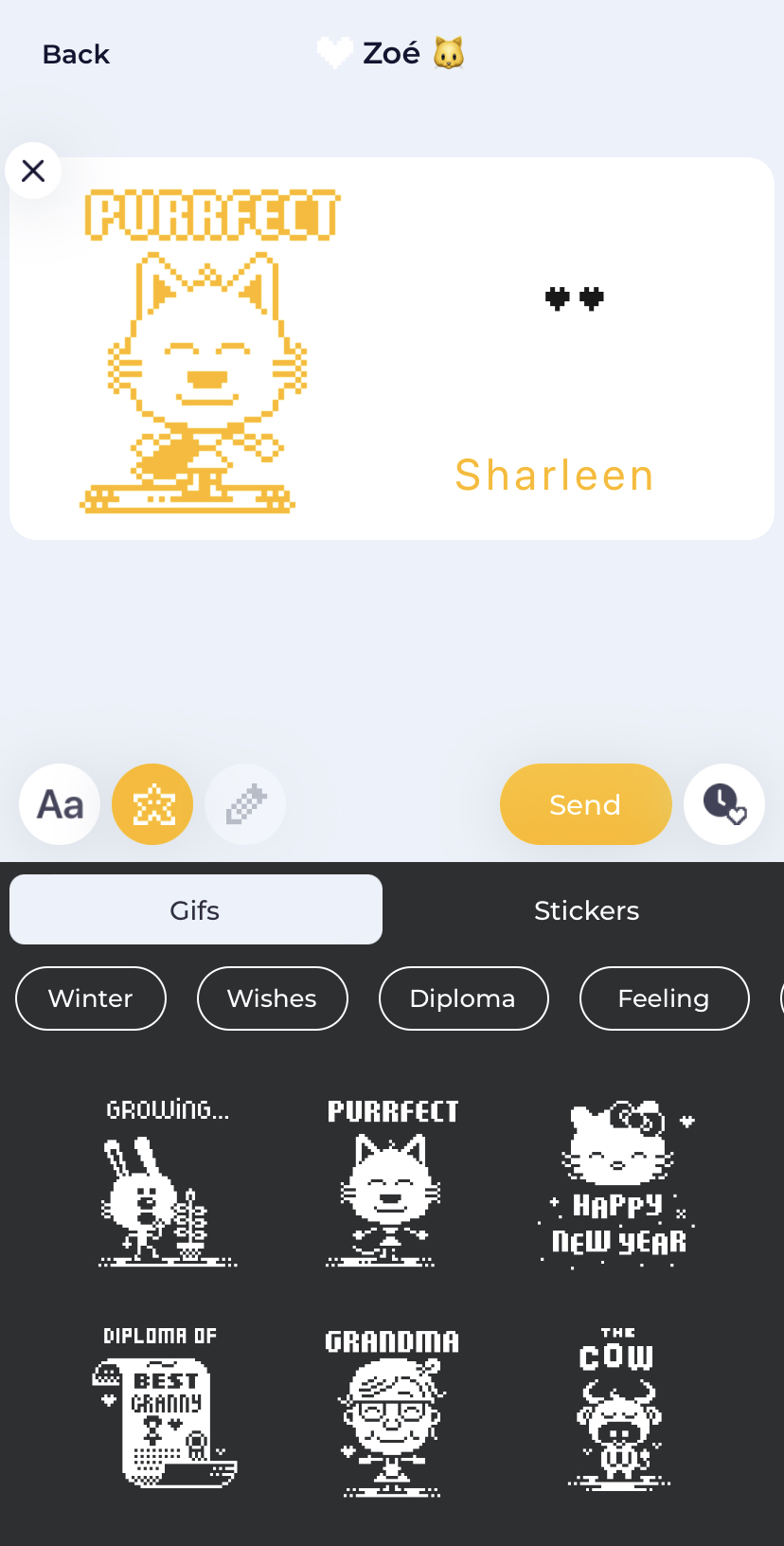 ❤️