Does the person you want to write to have a Lovebox? Great news! You can share your love with them through a privileged channel. And thanks to the message creation tool, make the most beautiful message!
Follow these instructions:
Open the app and log in
Choose the icon of the Lovebox you want to send a message to.
If the Lovebox is not already registered on your app, click here to see how to add a lovebox.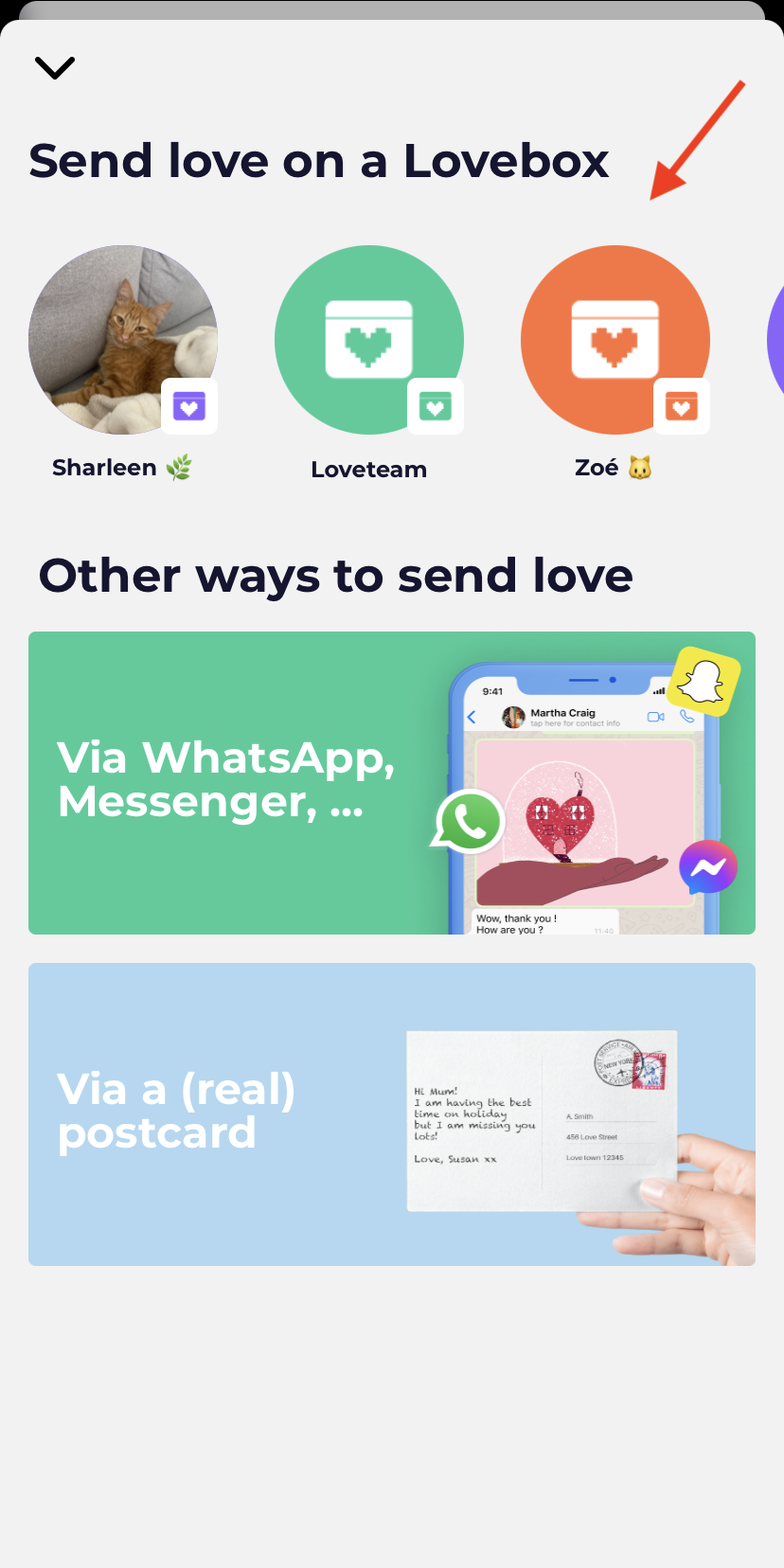 ❤️