We will explain in this article how to enable the history feature.
This feature is available on the app from the 4.3.4 version. Be sure to update the app to get it. If you don't already know what is the history feature, click here. 💡
For the Lovebox's admin:
If you are the admin, it means you own the Lovebox. You are the one who receives messages. If you want more info about the admin of the Lovebox, click here.
You have nothing to do to enable the history feature. Easy, isn't it? Each of your senders will activate it (or not) to share on your app the messages they have sent.
For senders:
With this feature enabled, all the future messages you will send on the Lovebox will be saved in the admin's app. They will be able to see your messages in the messages flow on their app.
To do so, click on the pop-up that appears on the main page of the app. A new window appears, now you can set up the history feature. Be sure to select (or not) the option to share your old messages too.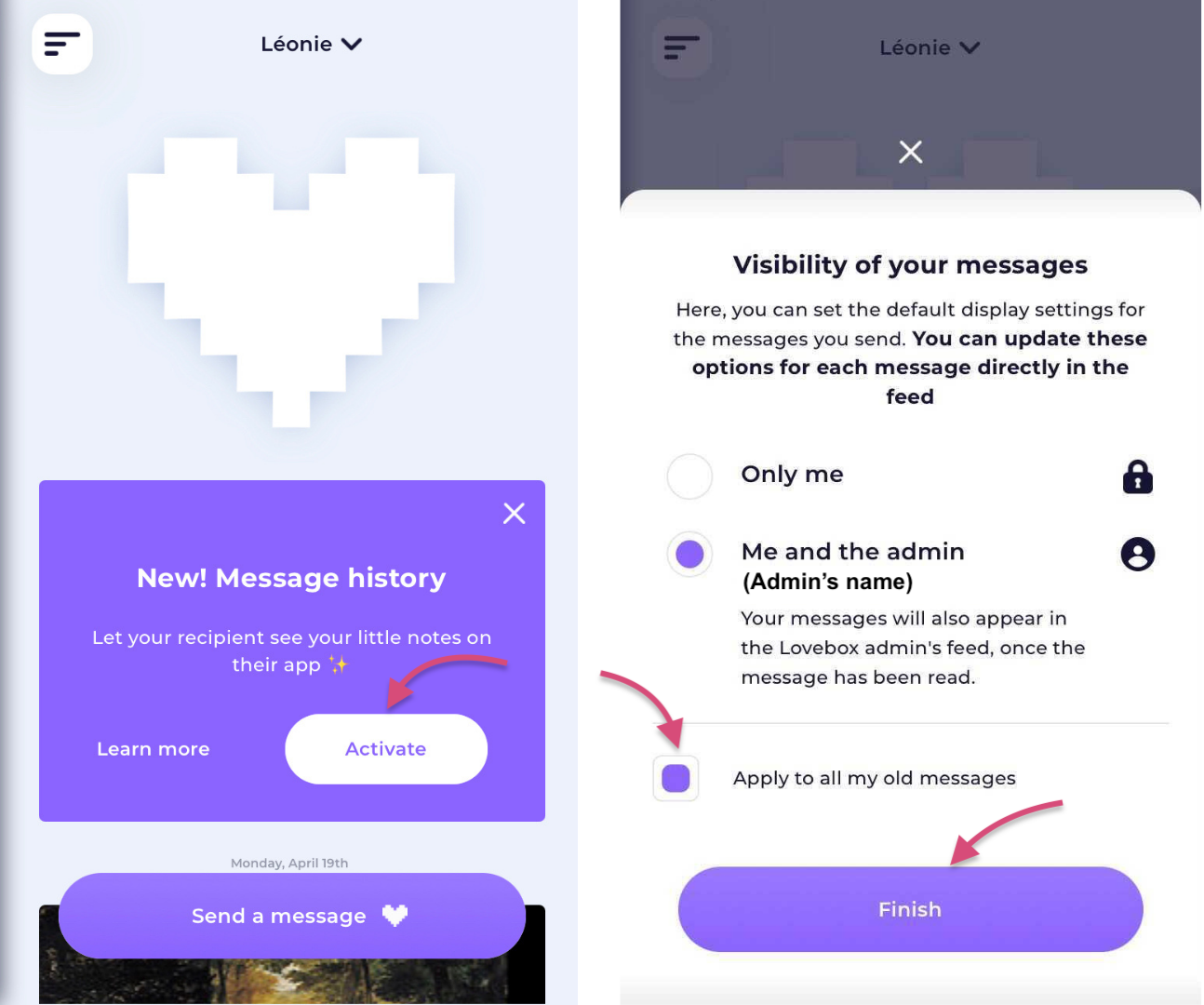 ⭐️ FYI, if you send a message and want to keep it secret, you can click on it and choose to modify the privacy for this particular message. Be sure to do this before it gets read. 🤓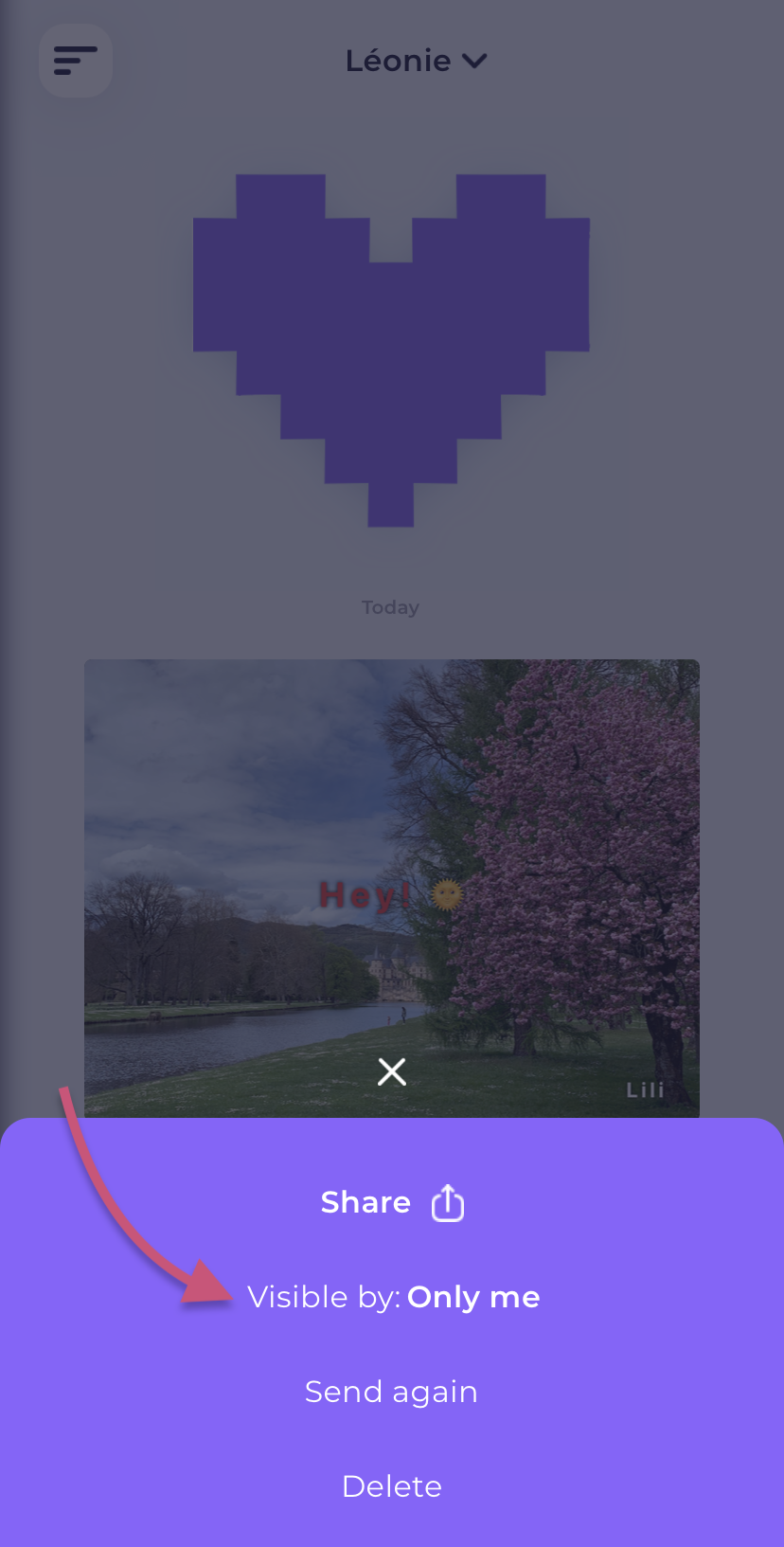 → Click here to buy the Lovebox ❤️ ←
❤️