We are happy to share a great new feature on the app Lovebox: the History feature. 😍 This feature is available from the 4.3.4 version. Be sure to update the app each time it is asked.
It has been asked a lot since the Lovebox exists, and we have worked a lot to make this possible. You will be able to read again messages sent on the Lovebox. We will explain in this article how it works. Be sure to read everything to enjoy the history feature 🎉
⭐️ This feature allows the Lovebox admin to read again on the app, messages received on their Lovebox. It is available only for the admin.
All senders have to enable (or not) the feature if they want to share their messages with the Lovebox admin. The history on the admin's app becomes a flow where messages sent and received are together.
We will explain this with an example:
Sharleen has a Lovebox and 3 people send messages on it: John, Lili, and Clara. Each of them can allow the app to share its messages with Sharleen (the Lovebox admin).
Now, John sends a drawing on the Lovebox, Lili sends a photo, and Clara sends a GiF. Sharleen is super happy to see all their messages on her Lovebox. After that, she opens her app, and she can see the drawing, the GiF, and the photo again.
On the other hand, John can not see what Lili and Clara have sent on the Lovebox. Sharleen is the only one who can see again messages received on her Lovebox.
Here is an example of the feature history with the lasts messages sent to Sharleen's Lovebox. This is what she sees on her app after that. 😍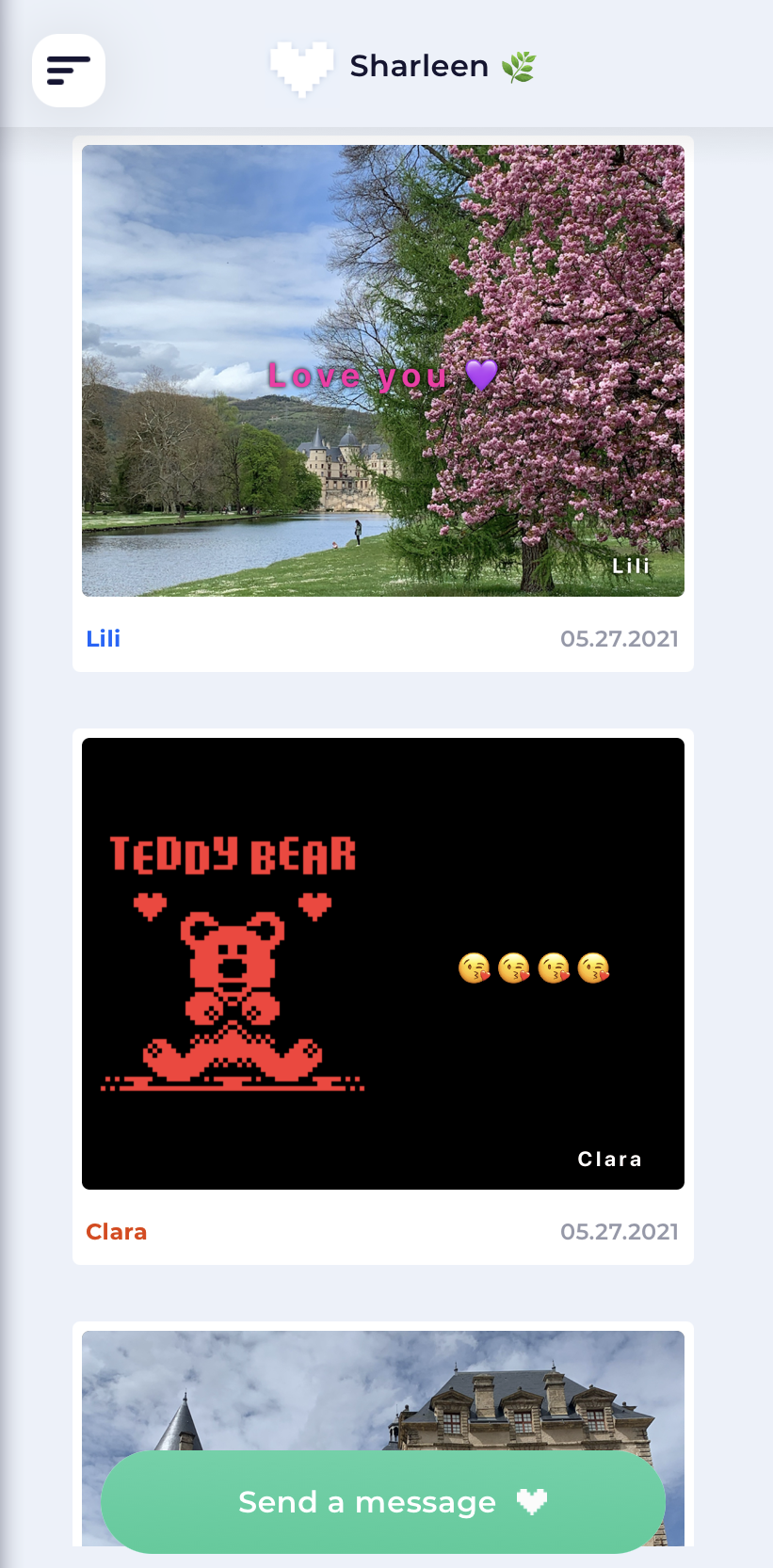 → Click here to see how to activate the history feature. ←
❤️