Here are the instructions to schedule a message on the app:
1. Click on writing a message button
2. After that, tap on "Options" at the top of the screen
3. Tap on "Schedule"
4. Choose the day and the hour for your message
5. Validate
6. Send your message by tapping in the button "Schedule ❤️"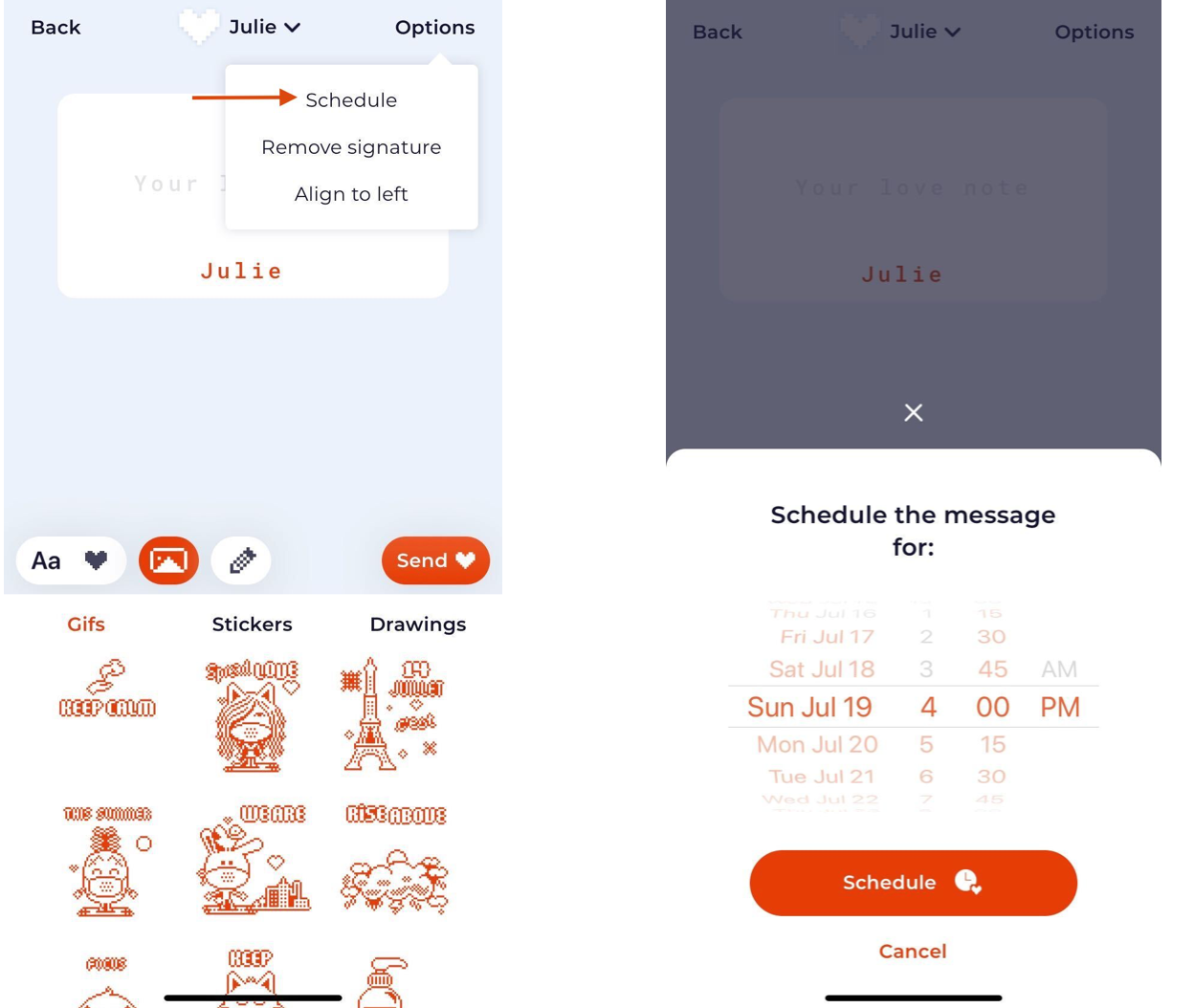 And voilà! You can schedule messages, it can be useful if you don't live on the same timezone than your loved ones, or if you want to surprise them!
❤️